Services
Test Technology Areas
Test Development Tools
The Open Brand
You are here: Testing->Linux->Test Architecture
Linux Standardization -- Test Architecture
The test framework architecture utilizes the Open Group's Test Environment Toolkit and the VSXgen framework as shown below: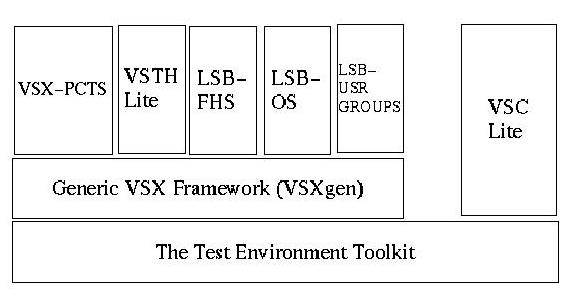 The specification for the VSXgen framework is here.
Documentation for TET3.3 is here
Other Freely Available Test Tools
The Open Group supports the community at large by making many of its test tools freely available.
For more information see here...