An Agile Business-Led Approach for the Digital Age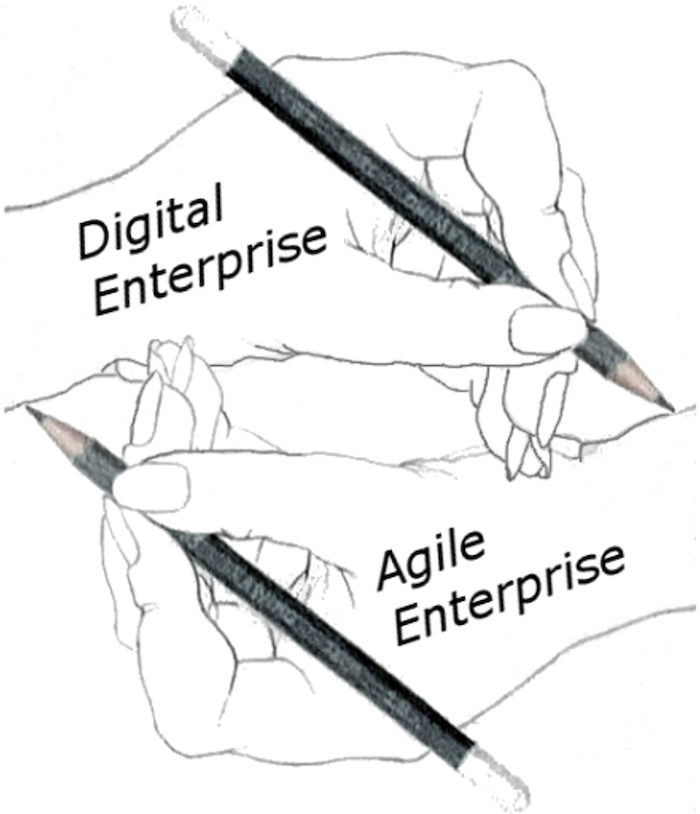 Open Agile Architecture – Empowering an Enterprise to Succeed with its Digital-Agile Transformation
The digital enterprise is shaped by people who work in the context of an enterprise's organization and culture that needs to evolve toward agility at scale. Agile teams drive the enterprise's Digital Transformation by inventing new business models, delivering superior customer experience, developing digital products, and architecting highly-automated operating systems.
Open Agile Architecture, a standard of The Open Group, was consciously designed keeping the needs of all businesses stakeholders in mind:
Business Leaders – to drive the enterprise's Digital and Agile change journey
Enterprise Architects – to extend their scope of influence in an Agile at scale world
Product Managers – to help transform customer experience, innovate products, and generate growth
Product Owners – to accelerate their transformation from managing feature backlog to steering value delivery
Operations Managers – to enable them to leverage Lean and automation to generate sustainable competitive advantages
Software Engineers – to leverage the power of digital technologies to co-innovate with the business
The more Agile the enterprise, the faster the learning cycles, and faster learning cycles translate to shorter time-to-market resulting in more agility. By adopting Open Agile Architecture, your organization can capitalize on this accelerated learning cycle, meaning your Agile and Digital capabilities continuously and simultaneously co-create one another.
Outcome-Based, Product-Centric, Team-Led
Open Agile Architecture takes an outcome-based, customer-focused, and product-centered approach to guide business and technology leaders through this transformation.
Product-centricity refers to the shift from temporary organizational structures – projects – to permanent ones. A product-centric organization is composed of cross-functional teams which are responsible for developing products or services and operating or running them, with each member bringing expertise from their own domain:
Executives are looking for innovative business models that generate profitable revenue growth
Technology Leaders bring flexible and adaptive new software technologies and has popularized new Agile ways of working
Operation Teams are leveraging capabilities provided by lean, automation, and software platforms to improve operational excellence
Product Managers bring customer focus to the table along with new disciplines such as design thinking
Compliance Officers need to ensure that privacy and security regulations remain applied throughout the organization
It also provides a framework and common language for your teams to function effectively to develop and deliver a collaborative, nimble operating model that enables success.
Open Agile Architecture Resources
Quick Links to The Open Group Library:
Introducing Open Agile Architecture — A Standard of The Open Group