The Architect's Toolkit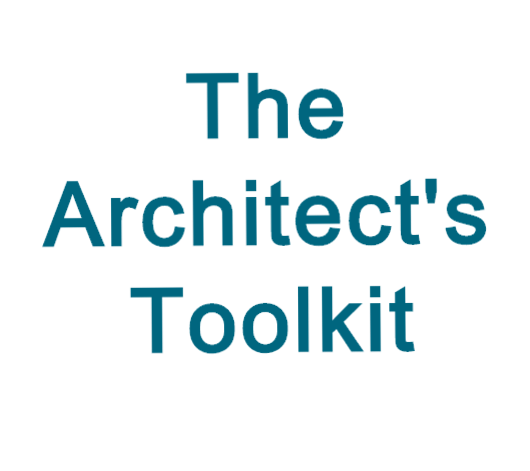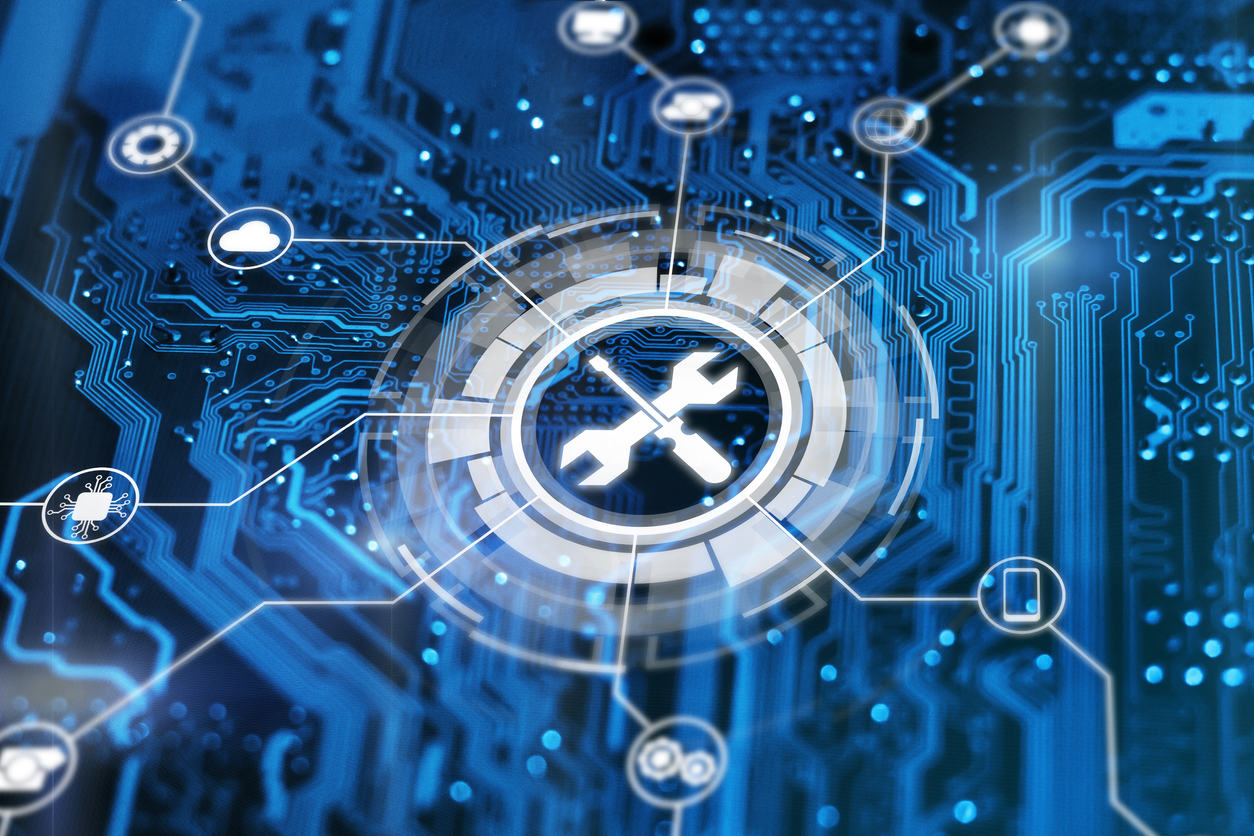 Tools by Architects for Architects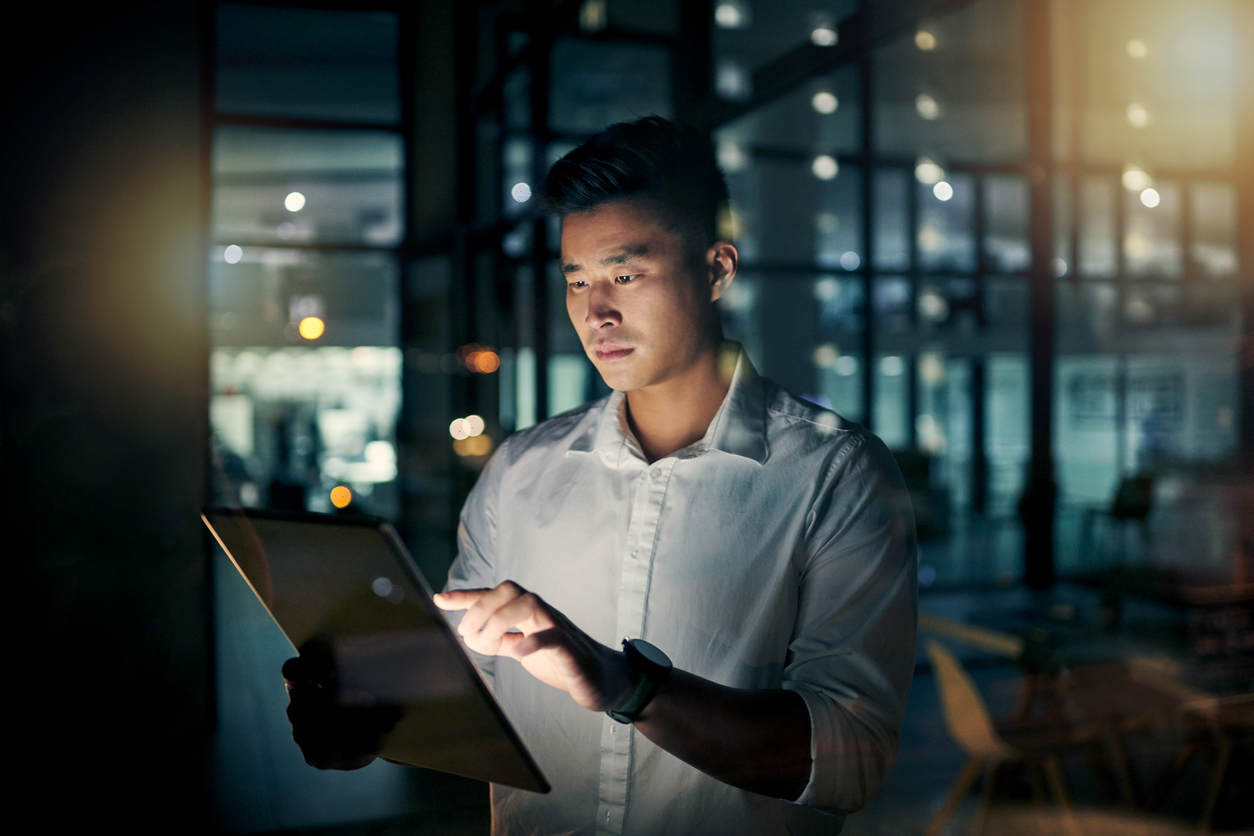 At The Open Group, we have a proud record of creating and maintaining Standards, Frameworks, Reference Architectures, Tools, Models, and Guides that have proven to be invaluable to the Enterprise Architects community, whether they are industry-wide or aligned to specific vertical sectors.
What they all have in common though is that they have been created by leading experts in their associated field, based on industry best practices adopting a thought leadership approach, ensuring they meet the exacting needs of their audience.
The Right Tool for the Right Job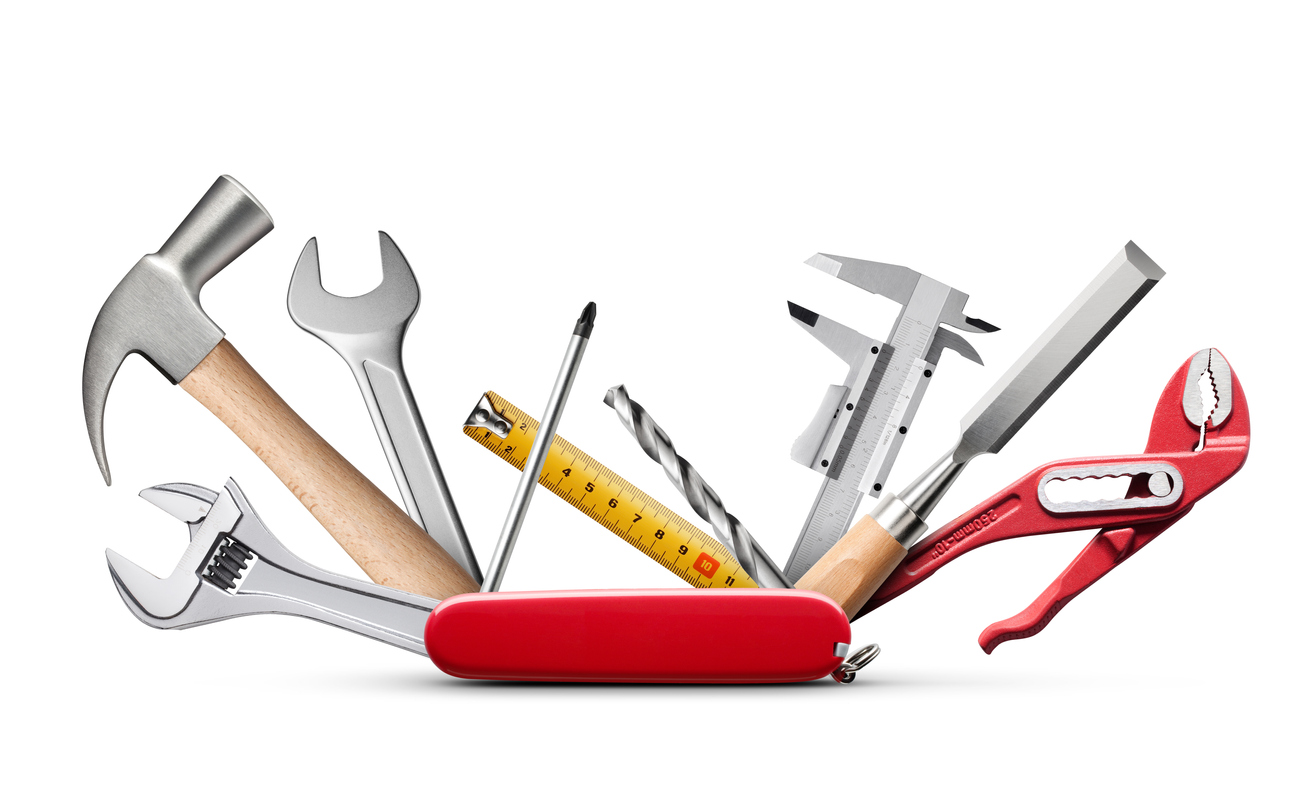 While all standards of The Open Group are designed so they can be adopted independently of one another, the greatest value for an organization can be derived when they are used in unison — the sum of the parts should be greater than the whole.
In the Architect's Toolkit, we have collated a portfolio of the most pertinent ones for Architects together in one place.
Additionally, for most of these tools, there is certification available so practitioners can evidence they have the skills required, and recruiters can take the guess work out of the recruitment process — all backed up by our open badges program.
Better Together
To illustrate the synergy between standards, here we see the value the TOGAF® and Open Agile Architecture™ Standards bring together, providing an improved overall outcome when used to drive Digital Transformation.
The TOGAF Standard is an Enterprise Architecture framework that delivers efficient and effective Enterprise Architecture to support organizational transformation for different use-cases and architecture styles, and Open Agile Architecture provides guidance on how an organization should address Digital and Business Transformation in an Agile manner.
Standards and Bodies of Knowledge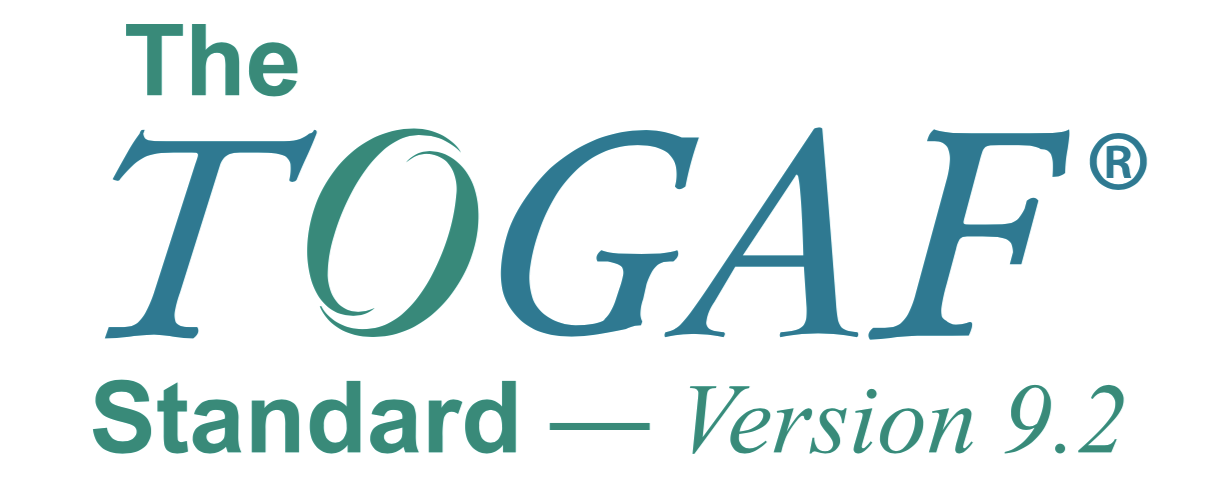 The TOGAF® Standard
The TOGAF Standard, a standard of The Open Group, is a proven Enterprise Architecture methodology and framework used by the world's leading organizations to improve business efficiency, and enable Digital Transformation.
It is the most prominent and reliable Enterprise Architecture standard, ensuring consistent standards, methods, and communication among Enterprise Architecture professionals. Those professionals who are fluent in the TOGAF approach enjoy greater industry credibility, job effectiveness, and career opportunities. This approach helps practitioners avoid being locked into proprietary methods, utilize resources more efficiently and effectively, and realize a greater return on investment.
Open Agile Architecture™ — A Standard of The Open Group
Empowering an enterprise to succeed with its Digital-Agile Transformation.
The digital enterprise is shaped by people who work in the context of an enterprise's organization and culture. People working within organizational entities formulate and implement strategy, design business, and operating models, and develop and run products and services.
Open Agile Architecture takes an outcome-based, product-centered approach to enable enterprises to respond to customer needs in a more nimble and Agile manner.
Digital Practitioner Body of Knowledge™ Standard
The Digital Practitioner Body of Knowledge Standard, also known as the DPBoK™ Standard, assists individuals and organizations who wish to create and manage product offerings with an increasing digital component, or lead their organization through Digital-First. It provides guidance for the Digital Practitioner, whether based in a traditional 'IT' organization, manufacturing unit, sales, customer support, or embedded in a cutting-edge integrated product team.
The DPBoK Standard comprehensively covers emerging digital practices as well as existing best practices integrated into one coherent, self-consistent framework based on scale, for organizations of all sizes and stages of their evolution, and practitioners throughout their career. An entry point no matter who or where you are.
Tools and Languages

The ArchiMate® Specification
The ArchiMate Specification, a standard of The Open Group, is an open and independent modeling language for Enterprise Architecture that is supported by different tool vendors and consulting firms. The ArchiMate visual modeling notation leverages your Enterprise Architecture practice and helps you describe and understand complex systems.
The ArchiMate Specification provides a common language and instruments to enable Enterprise, Business, Solution and Technology Architects, Business Analysts and modelers, System Designers, and software and infrastructure engineers to describe, analyze, and visualize the relationships among business domains in an unambiguous way.
The Open FAIR™ Body of Knowledge
The Open FAIR methodology is ideal when an Architect needs to quantify and mitigate risk. It is an open and independent information risk analysis methodology based on Open Factor Analysis of Information Risk (FAIR).
The Open FAIR Body of Knowledge consists of two standards:
Open Risk Taxonomy Technical Standard (O-RT)

This defines a standard taxonomy of terms, definitions, and relationships used in risk analysis

Open Risk Analysis Technical Standard (O-RA)

This describes process aspects associated with performing effective risk analysis
In addition, the Security Forum has also developed the Open FAIR™ Risk Analysis Tool to help perform quantitative Open FAIR risk analysis as defined in The Open Group Risk Analysis (O-RA) and Risk Taxonomy (O-RT) standards.
Reference Architectures and Frameworks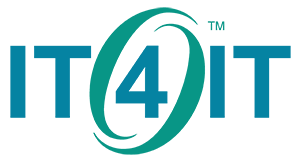 The IT4IT™ Reference Architecture
The IT4IT Reference Architecture, a standard of The Open Group, is a powerful tool for aligning and managing a Digital Enterprise. Its flexible, value stream-based approach supports your digital business wherever you are in your journey and wherever you want to go, regardless of whether your primary business outcome is better, faster, cheaper, safer, or some combination of the four.
The IT4IT Standard is used by companies addressing many of today's challenges, whether it be moving to the cloud, deploying Agile or DevOps, undergoing a Digital Transformation, or moving to a product-centric operating model. With a focus on information needed to manage IT and the flow of data between IT management systems, the IT4IT Standard is process-agnostic and useful for businesses of all sizes and industries.
Commercial Aviation Reference Architecture™ Standard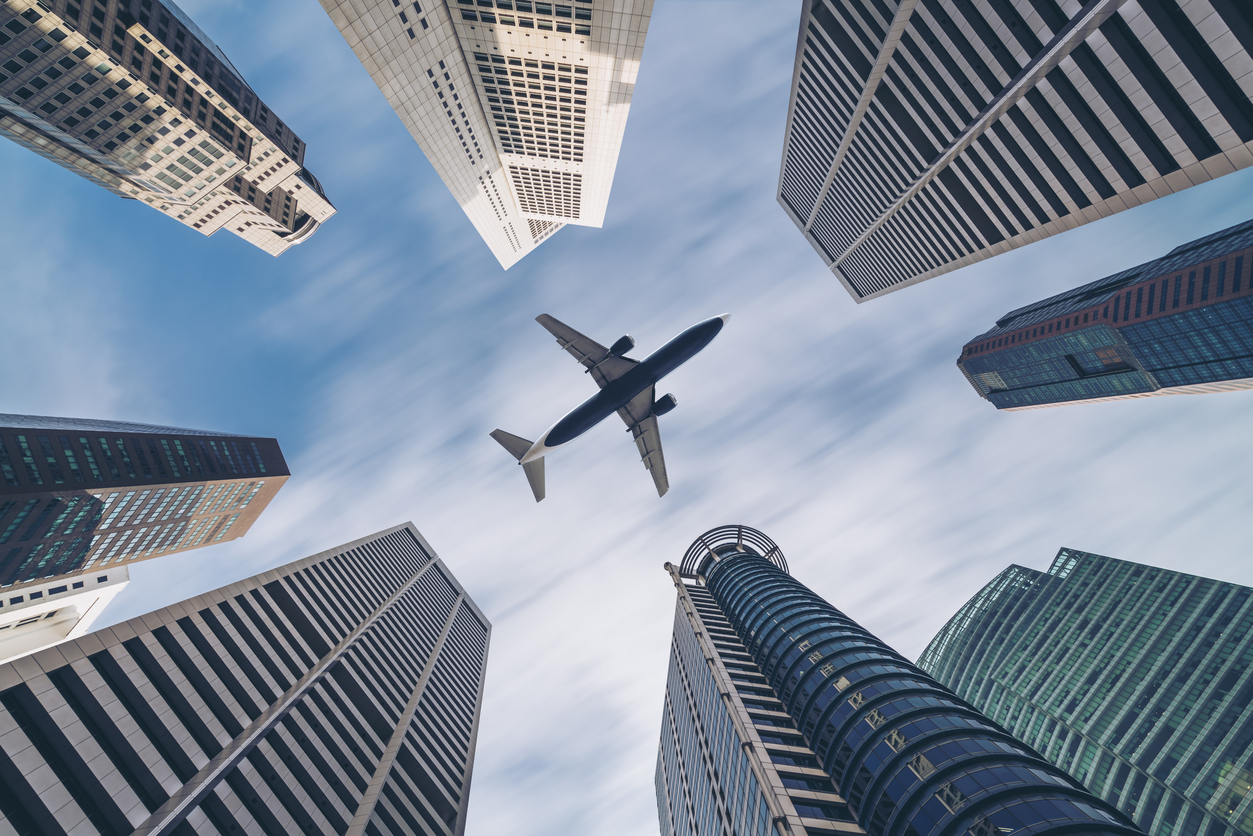 The Commercial Aviation Reference Architecture is a standard reference architecture for the commercial aviation industry, covering the following domains:
Product, Sales, Network and Fleet Planning, Ground Operations(Ops), Revenue Management and Pricing, Flight Operations (Ops), Marketing and Customer Care, Cargo, Maintenance, and Support.
The standard includes a metamodel and Business, Application, Data, and Technology Architecture descriptions for each of these domains.
Download the draft reference architecture here
The Open Health Enterprise Reference Architecture
The O-HERA™ framework is a 12-step framework designed to identify and deliver digital solutions to data issues experienced by health services delivery enterprises and their vendors.
The framework is rooted in deep knowledge of:
Health services provider and supplier industries, including the political, technical, and socio-cultural contexts in which they operate

The barriers and benefits to using Healthcare IT to solve business problems

Best practices and lessons learned from using Enterprise Architecture methods to create efficiencies in industries as diverse as communications, financial services, and defense
The O-HERA framework is designed to be implemented by a wide range of healthcare and IT stakeholders, using the wide range of tools available to them, and tailored to legacy systems.
Download the draft reference architecture here
Dependability though Assuredness™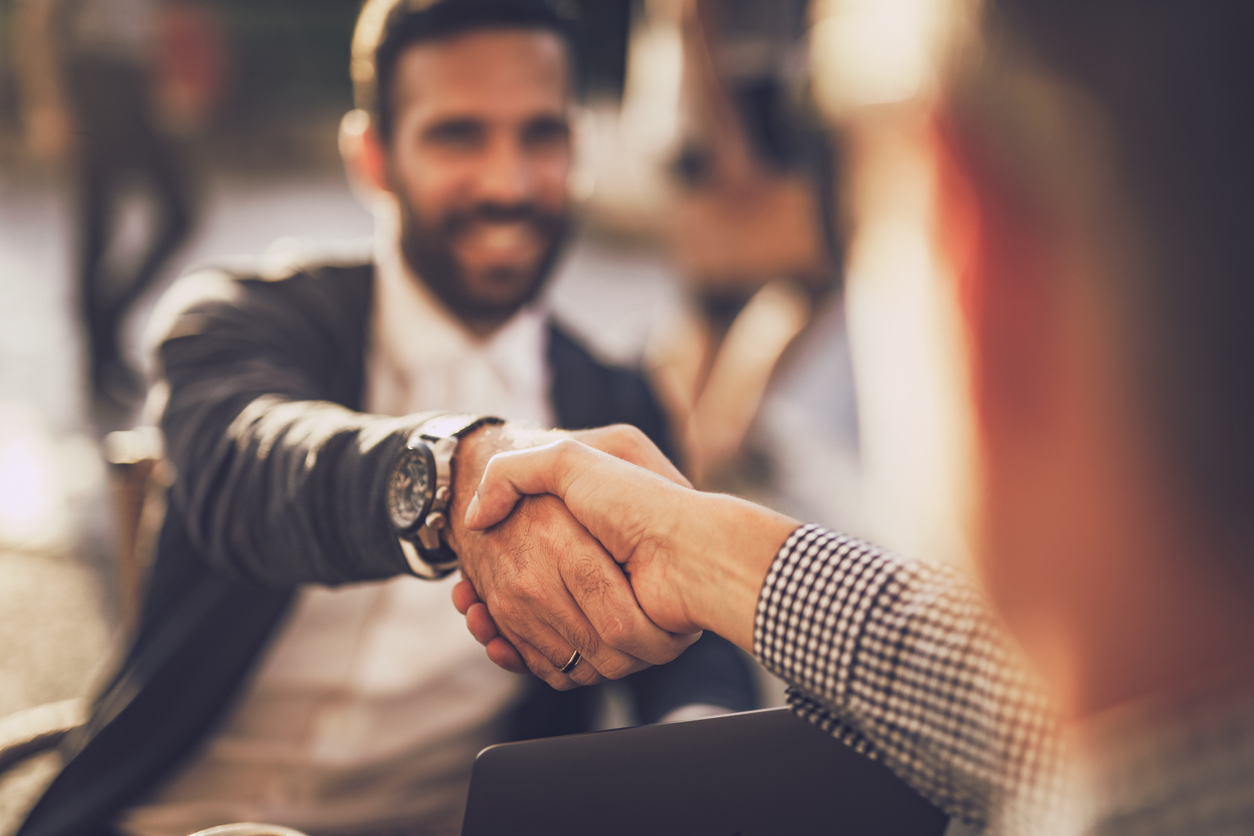 For the purpose of convenience, efficiency, and security, dependence on software systems in our daily life has grown exponentially. Most computer systems are used for long periods of time, and are being constantly improved in service objectives and users' requirements. As technologies evolve and regulations change, this results in ever-increasing complexity. As complexity has increased, dependability of these software systems cannot be achieved solely by using conventional technologies.
To achieve dependability in such large and complex systems, O-DA introduces the notion of Assuredness, providing confidence that ensures implementation of an architecture has met the requirements specified to be assured.
Download the standard here
The O-DEF™ Standard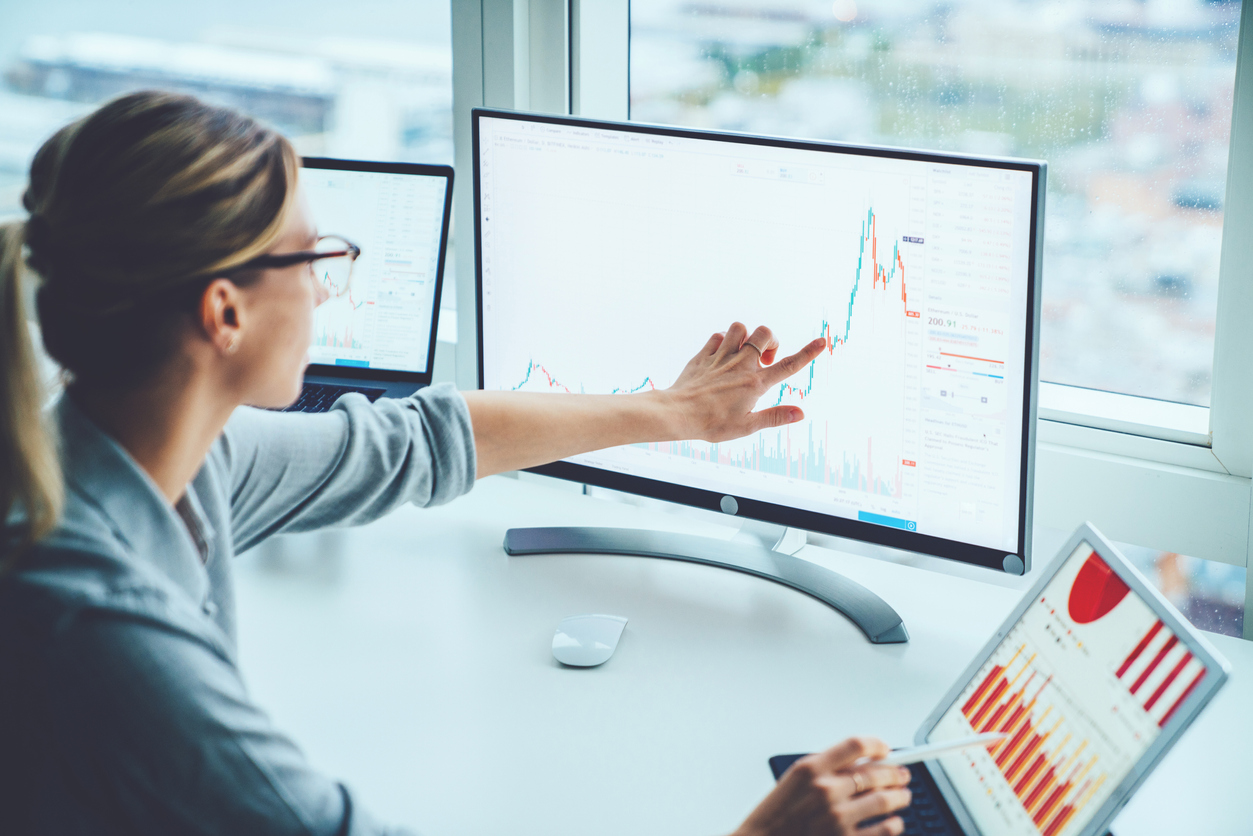 The Open Data Element Framework, known as the O-DEF Standard, enables basic units of data to be classified, so that equivalences and similarities between them can be easily determined. This simplifies the development of interface software and contributes to improved management and organization of data. The O-DEF Standard facilitates interoperability through the use of a common data vocabulary.
The O-DEF Standard consists of an index and a method for using it to classify data elements. Following this method, a practitioner can tag a data element by assigning a name and numeric identifier to it according to its meaning. The index is federated; comprising a core index and a collection of plugins.
Download the standard here
Service-Oriented Architecture
The Open Group develops Service-Oriented Architecture open standards to assist business and information technology professionals within and outside The Open Group to understand and adopt SOA.
The Open Group SOA standards and guides are included in the SOA Source Book and are available from The Open Group Library. They include:
Certifications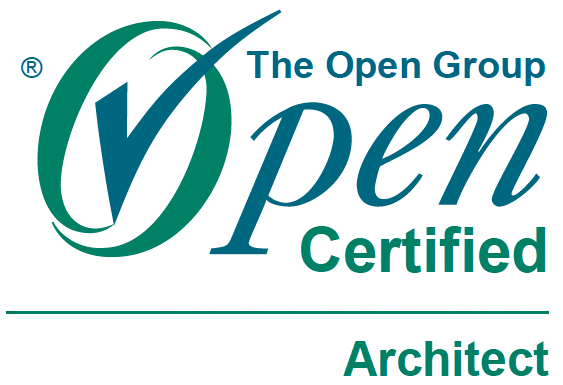 Open Certified Architect
As part of The Open Group Open Professions Program, Open Certified Architect (Open CA) is an independent global certification program for qualifying the skills, knowledge, and experience of Business, Enterprise, and Solution Architects. Certification is assessed at three levels — Certified, Master Certified, and Distinguished.
The program requires applicants to demonstrate skills and experience against a set of conformance requirements, which are broken down into five separate milestones, through written applications and peer reviews. The milestone approach allows a candidate to better manage the time required to make each application, and also allows them to evidence value sooner.
The Open CA Certification:
Provides a career framework with certification already used and recognized by world-leading organizations

Provides an objective, reliable measure of your capabilities and qualifications

Has no examination requirement as it is assessment-based, focusing entirely on experience
Knowledge-Based Certifications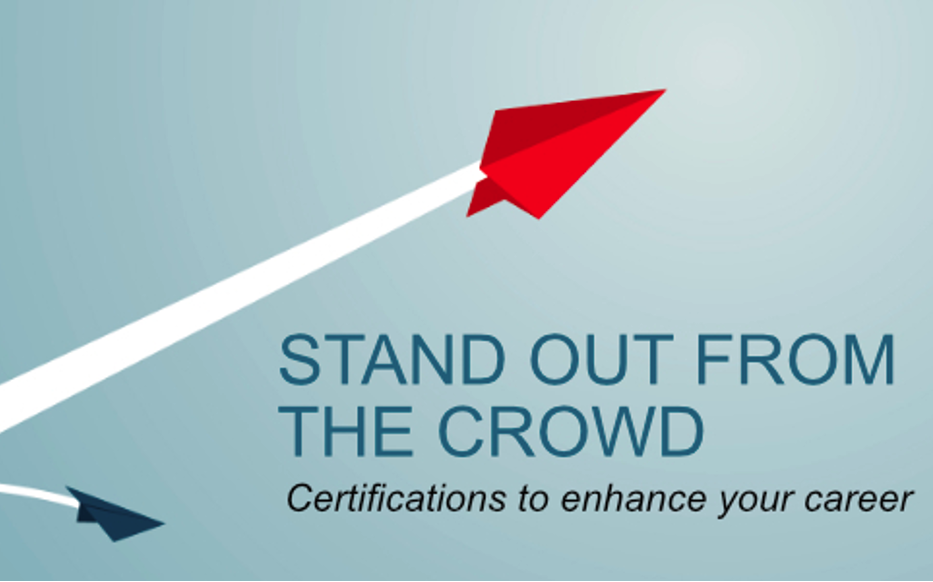 The Open Group provides market-driven education and certification programs to ensure that individuals have knowledge and understanding of our vendor-neutral, open standards.
For Architects, certification in the TOGAF Standard is a core knowledge domain and with over 100,000 certifications worldwide, recognizes you as an authority in the principles defined in the TOGAF Standard.
In addition, certifications in the Digital Practioner Body of Knowledge, the IT4IT Reference Architecture, the ArchiMate Specification, and the Open FAIR Body of Knowledge improve breadth of knowledge in their pertinent subject areas and help broaden an Architect's skills base, and you may also be eligible for a TOGAF Role-Based Badge to evidence this broader knowledge.
These certification programs increase the job and salary prospects for candidates and provide confidence to employers and prospective employers.