Making Data Useful
January 27 - 30, 2020  San Antonio, USA
Data and analytics are key drivers in an organization's digitization and transformation initiatives. However, more data was created in the last 2 years than in the previous 500, and it is estimated that over 3,000 million terabytes of data exist in the World today. So the real problem faced by any organization is not acquiring data in quantity, but the quality of the data analysis and its business application.
According to a Gartner report, the average large organization is losing some $14 million per year as a result of poor data quality. This is supported by a study carried out by Deloitte that 67% of the time companies believe that barriers to using data effectively are related to a lack of quality.
The Open Group San Antonio event, will focus on the question of how you can make data useful to your business. There will be case study presentations on how organizations are making data useful as part of a digital transformation program. We will also learn about the increasing demand for Data Scientists and the importance of their role to the organization to help facilitate business growth. In addition, data trust and security issues will also be considered.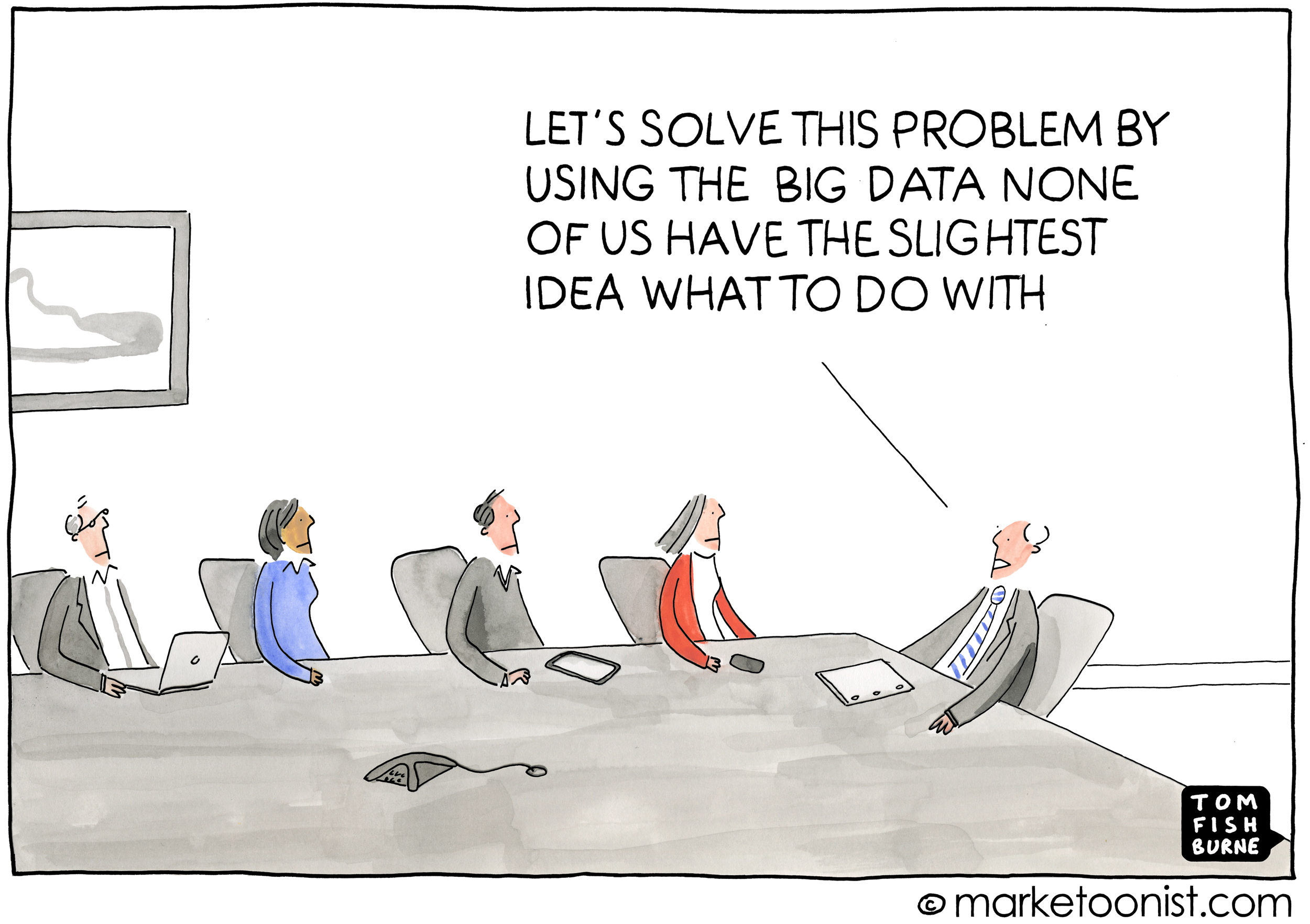 Keynote: Thriving in the Awkward Adolescence of Digital Transformation
In his keynote talk, Marketoonist Tom Fishburne will use cartoons and case studies to frame the right mindset needed to take advantage of the modern digital world.
He will discuss how brands can connect and engage with customers in moments that matter. How to avoid the "shiny new thing" syndrome when evaluating new marketing technology.
How to be data-driven without being data-blinded. And how to cultivate an "always in beta" culture of innovation.
---
Speakers
Steve Nunn

CEO

The Open Group

Tom Fishburne

Creator of Marketoonist and Author of "Your Ad Ignored Here"

Andras Szakal

VP and Chief Technology Officer

IBM U.S. Federal

Martin Fleming

VP, Chief Economist

IBM
Highlights include:
Marketoonist Tom Fishburne - Tom will use cartoons and case studies to frame the right mindset needed to take advantage of the modern digital world, and how to be data driven without being data blinded
Trusted Data and Supply Chain Integrity - Learn about the new Open Certified Trusted Technology Practitioner (CTTP) People Certification and its relevance to supply chain security and supply chain risk management
Data Science Workshop - On Wednesday, January 29, 2020, please join us for this FREE to attend workshop that will seek to provide attendees with ideas for more effective data usage and implementation within their own businesses
Open Subsurface Data Universe™ (OSDU) - Learn about how The Open Group Open Subsurface Data Universe™ Forum is developing a standard data platform for the oil and gas industry, which will reduce silos and put data at the center of the subsurface community
Track Sessions - Tracks covered are Making Data Useful, Enterprise Architecture, Digital in Practice, and Trusted Technology Provision
Networking Events - Network with technology professionals and industry experts at our networking reception on Monday, January 27 and at our networking dinner on Tuesday, January 28
When

January 27, 2020 - January 30, 2020
9:00 AM - 5:30 PM
Central Time

Where

San Antonio Marriott Riverwalk
889 East Market Street
San Antonio, Texas 78205
USA
210-224-4555

Planner

Event Query

Websites