The Open Group OSDU™ Forum is developing an Open Energy Data Platform to support an increasing number of energy sources such as:
• Oil and Gas: Here we support the full spectrum from Exploration to Upstream Production
• Other Energy Sources: Wind Farms, Solar Farms, Hydrogen, Hydro, GeoThermal, etc.
For all of these energy sources, we are putting the relevant data into a single Data Platform. This will then be accessible from a single set of APIs where the Data Platform acts as the System of Record and where the data will be mastered. Other key features include:
• Open Source Based: Supporting fast development and adoption of new features
• Public Cloud and On Premise: Supported by the major Cloud providers and supported for On Premise Deployments
• Realtime support becomes key given that all new energy sources are realtime based
• Given the clear set of APIs, we offer a good platform for application/service developers (startups, universities, companies, in-house etc) to develop new applications and bring the latest innovations to market
• Broad and ever increasing support for data types matching the needs of the energy sources
• Development of Edge capabilities where we need OSDU facilities close to the actual energy source
As stated above, we will have an ongoing stream of development projects taking place in the OSDU Forum, so if you want to influence where we are going then please join us.
If your organization is not yet a Member of the OSDU Forum and would like to get involved go here.
| | |
| --- | --- |
| For further information, please download the latest OSDU brochure. | To find out about the latest developments in the OSDU Forum, download "In the Pipeline" Newsletter. |
| | |
OSDU Release 2 Published for OSDU Forum Members
Release 2 is available for adoption. What's new in this release?
This version of the OSDU Data Platform has been updated with the OpenDES core services contributed by Schlumberger in preparation for the full integration of OpenDES in Release 3 later this year. Release 2 supports seismic data in SEG-Y and OpenVDS formats for which we recognize contributions by Bluware, INT, and SubsurfaceIO. The OSDU Forum would also to acknowledge and thank EPAM for the ingestion and test scripts that they contributed to Release 2.
Who is this release for?
Release 2 is a Developer Ready release. Now that the data platform is on a stable, common codebase, it is ready for application developers to:
Refactor existing applications to integrate with and use the data platform
Develop new applications to take advantage of the broad range of functionality and capabilities now available
To get access to OSDU Release 2, please contact your preferred cloud provider to get Release 2 installed.
If your organization is not yet a Member of the OSDU Forum and would like to get involved, email memberservices@opengroup.org
Introducing The Open Group OSDU™ Forum featuring Johan Krebbers from Shell
The OSDU™ Forum: A Game Changer for the Energy (Subsurface) Industry
The Open Group Journey with Open Standards Continues
i2K Connect® Joins the OSDU™ Forum
Bluware Releases OpenVDS Version 1.0 to the OSDU™ Forum
Energistics Contributes Key Data Ingestion Components and Standards to the OSDU™ Platform
SparkCognition Joins The Open Group OSDU™ Forum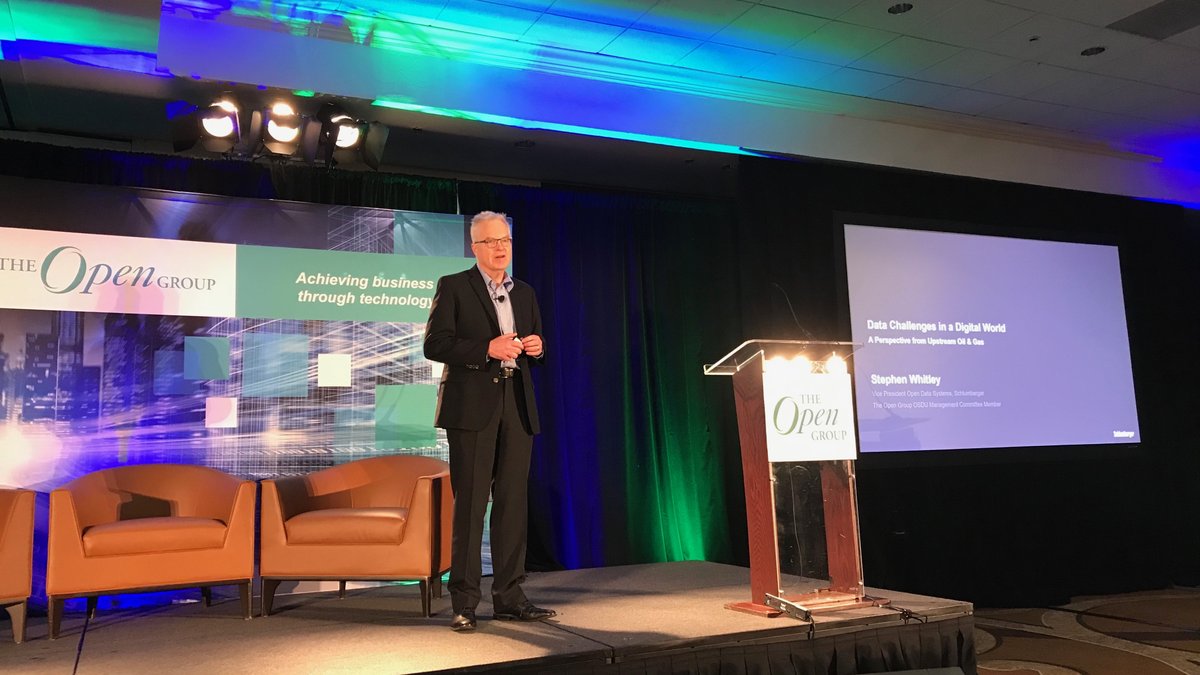 Upcoming Events
Speakers from the OSDU Forum will be participating at a number of industry events over the next few months.
Stephen Whitley, VP Open Data Ecosystems at Schlumberger, presents 'Data Challenges in a Digital World - A Perspective from Upstream Oil & Gas' at The Open Group San Antonio on January 27, 2020
Get Involved and Gain Influence in Defining Open Standards and Certifications
Being a member of The Open Group gives organizations early access to the latest information and developments regarding open standards and best practices, and enables them to participate in our highly influential Forums and Work Groups. We provide a collaborative, vendor-neutral environment where member representatives can:
• Network with a world-class community of peers, experts and industry leaders
• Have early access to information on industry developments
• Gain insight for future decisions from both major customers and suppliers of IT
• Influence outcomes that benefit their organizations
• Grow professionally and enhance their credibility in the industry
• Receive education in best practices
For a current list of members of the OSDU Forum, please go here.
If your organization is not yet a Member of the OSDU Forum and would like to get involved go here.