The FACE Shared Data Model is an instance of a Data Model whose purpose is to define commonly used items and to serve as a basis for all other data models. Alignment with the required elements in the Shared Data Model is necessary for conformance of any other Data Model. The Shared Data Model is governed by a Configuration Control Board.
FACE Overview
This document provides the reader with an overview of the processes, documents, and tools produced by The Open Group Future Airborne Capability Environment (FACE™) Consortium. The descriptions provided in this document highlight the stakeholders affected by FACE technical and business practices. It also provides an overview of activities and relationships necessary to support the FACE Enterprise.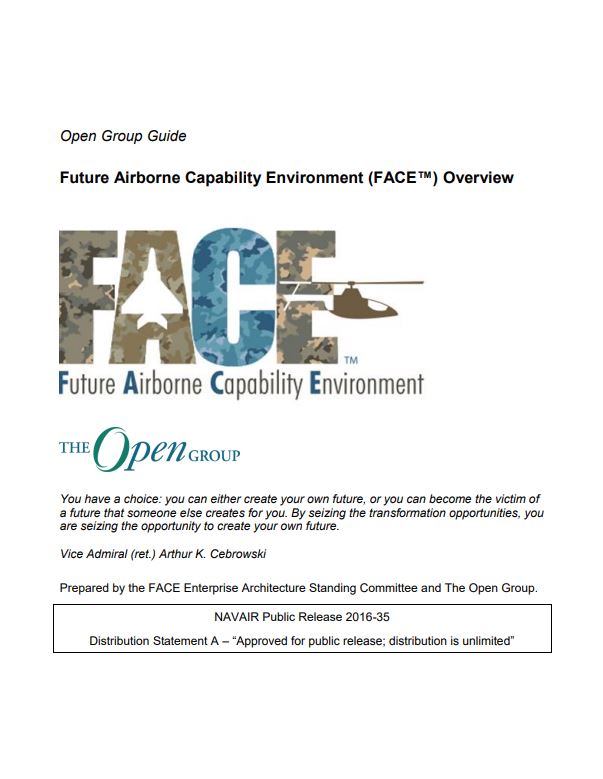 FACE Business and Technical Overview Webinar
Viewing the FACE Business and Technical Overview Webinar is a great place to start to understand the benefits of the FACE Approach and the organization of the FACE Consortium.
FACE Data Architecture Overview
View the FACE Data Architecture Overview to undersatnd basic data modeling concepts relevant to the FACE Approach.