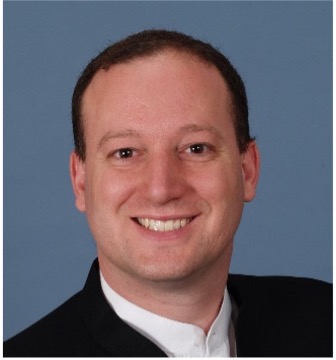 Mark Simos, ZTA Working Group Co-Chair
Mark Simos represents the Security Forum as ZTA Working Group Co-Chair.  Mark is Lead Cybersecurity Architect for Microsoft where he leads the development of cybersecurity reference architectures, best practices, reference strategies, prescriptive roadmaps, and other guidance to help customers rapidly secure their organizations in the digital age. Mark focuses on helping organizations meet both their cybersecurity and digital transformation goals by combining lessons learned from cybersecurity incident investigations and Microsoft's experience operating and protecting hyper-scale cloud services.
Mark has presented numerous conferences including Black Hat USA, RSA Conference, Gartner Security & Risk Management, Microsoft BlueHat, Microsoft Ignite, and Financial Executives International. Mark leads the development of cybersecurity reference architectures, best practices, reference strategies, prescriptive roadmaps, and other guidance to help customers rapidly secure their organizations in the digital age.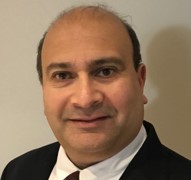 Nikhil Kumar, ZTA Working Group Co-Chair
Nikhil Kumar represents the Architecture Forum as ZTA Working Group Co-Chair. Nikhil is also Project Facilitator of the Zero Trust Core Principles Project and of the  Zero Trust Reference Architecture Project, along with Kenneth Street. Nikhil is President and Founder of ApTSi (Applied Technology Solutions, Inc.) a visionary organization creating the future of technology solutions. Nikhil is an industry thought leader in SOA, Cloud Computing, Security, IOT, Precision Medicine, Healthcare and FinTech. At ApTSi, Nikhil defines corporate strategy, and business development, drives its SOASense™, SOAReality™, ZTaaS™ and ApMED™ product lines, and consults to key clients with extensive experience in the Healthcare, Insurance, Utlity, Finance and Manufacturing sectors.
Nikhil has been actively engaged in the setup and implementation of Enterprise Architecture practices, setting and guiding Digital Transformation programs, leading enterprise security initiatives (such as PCI Compliance) and the build out of Security Architectures. An Engineer and  Computer Scientist with a passion for biology, Nikhil has pursued his passion with a lifetime of focus on Security, Information, and Computer Architecture. He is known for his ability of being able to communicate to the board and implement with the engineer and architect. An innovator and pioneer, he is a trusted advisor to the C-suite. 
Nikhil has authored numerous books, standards and articles, and presented at numerous conferences and events, including The Open Group, ACM and other events. Some of Nikhil's accomplishments include being a Trustee at the Henry Ford Health Systems Board, leading the architecture for Price Waterhouse's Financial Planning Practice, chairing and authoring industry standards such as the SOA Reference Architecture Standard, being an invited MIT mentor for winning teams in Medical Hackathons and being the Co-Chair for the greater Boston AEA chapter. He has also written and authored numerous publications on Information Security, including on Zero Trust in the Utility Industry (Springer), on HIPAA and CFR 21 part 11(DIA), and on "Protection and Privacy of Information Assets in the Cloud"(Wiley).
Altaz Valani, Zero Trust Landscape Project Facilitator
Altaz Valani is Vice-Chair of the Security Forum and Project Facilitator of the Zero Trust Landscape Project, along with Dr. Malcolm Shore. Altaz is Director of Insights Research at Security Compass, where he manages the overall research vision and team. He is a regular conference speaker who conducts ongoing research in the Software Security domain. Prior to joining Security Compass, he was a Senior Research Director and Executive Advisor at Info-Tech Research Group, Senior Manager at KPMG, as well as various positions working alongside senior stakeholders to drive business value through software development.
Altaz is on the SAFECode Technical Leadership Council, CIO Strategy Council, and several IEEE Working Groups where Cyber Security and Privacy challenges are being tabled at the international standards level. He is a frequent collaborator within industry and academic circles on a wide range of topics related to governance, risk, cybersecurity, and software development.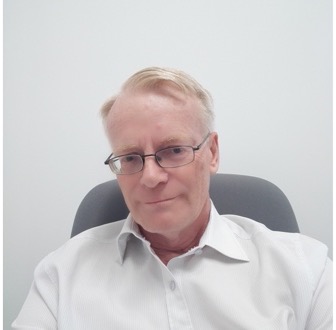 Dr. Malcolm Shore, Zero Trust Landscape Project Facilitator
Dr. Malcolm Shore is Project Facilitator of the Zero Trust Landscape Project, along with Altaz Valani. Dr. Shore is based in New Zealand and has held various Chief Security Officer and Technical Director appointments during his career. He is currently an international cybersecurity consultant with David Lynas Consulting, a Director on the Board of The SABSA Institute, and an adjunct Industry Professor at the Centre for Cybersecurity Research and Innovation of Deakin University, Melbourne, Australia.
He has research and teaching interests in Trusted Technology and Zero Trust Architectures, and was responsible for setting up the New Zealand Government's Common Criteria programme. He teaches post-graduate studies in Trusted Technology as well as authoring online courses including an introduction to Zero Trust. His publications include a paper in the IEEE Computer journal on Zero Trust.
Ken Street, Zero Trust Reference Architecture Project Facilitator
Ken Street is Project Facilitator of the Zero Trust Reference Architecture Project, along with Nikhil Kumar. Ken is an Enterprise Architect and Management Consultant. Based in Canada, Ken leads Conexiam's Business/IT Alignment and IT Governance practices. His focus is on helping clients to develop their Governance Capability, improve their Business/IT alignment, and execute architecture-driven change programs.
Andras Szakal, The Open Group VP & CTO
 Andras Szakal is Vice President and Chief Technology Officer for The Open Group. Andras is a recognized expert on Supply Chain Security, Cloud Architecture, and Cybersecurity. He is widely recognized as the driving force behind ISO/IEC-20243 better known as the Open Trusted Technology Provider™ Standard (O-TTPS) and his tireless work to establish recognized professional credentials for technology professionals through the creation of the Open Professions Framework.
Andras has achieved professional certifications in security (CSSLP), solutions architecture (Distinguished Certified Architect), and supply chain security (Master Certified O-TTP). His experience spans over 30 years of research, telecommunications, global standards contributions, and public sector executive leadership. 
Andras holds undergraduate degrees in Biology and Computer Science, and a master's degree in Computer Science from James Madison University with a concentration in Operating Systems and Artificial Intelligence.
John Linford, Security & OTTF Forum Director
John Linford is the Forum Director of The Open Group Security Forum and Open Trusted Technology Forum. As staff at The Open Group, John supports the leaders and participants of the member-led ZTA Working Group in utilizing the resources of The Open Group to facilitate collaboration and follow The Open Group Standards process to publish their deliverables. Prior to joining The Open Group in June 2019, John worked as a Lecturer for San Jose State University, teaching courses in Economics.
John is Open FAIR™ certified and was the lead author of the Open FAIR Risk Analysis Process Guide (G180), which offers best practices for performing an Open FAIR risk analysis with an intent to help risk analysts understand how to apply the Open FAIR risk analysis methodology.