The DPBoK™ Standard assists individuals to create and manage product offerings with a digital component and lead their organizations through Digital Transformation.
The Benefits of this Certification
The first industry certification providing complete guidance for Digital product offerings and Digital Transformation
How to create and manage product offerings with an increasing digital component
Supports individuals leading their organization through a Digital Transformation
Suitable for
Any role at organizations undergoing digital transformation, ranging from startups to large enterprises.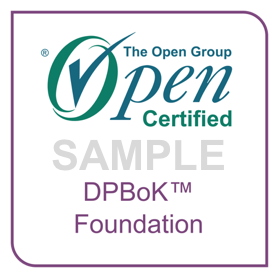 The following datasheets are available describing the Digital Practitioner Certification program.
Program Datasheets
Certification for Individuals
Accreditation of Digital Practitioner Training Courses
Click here to check if your organization is a license holder.
Enquiries
Please contact The Open Group Certification Authority by email.