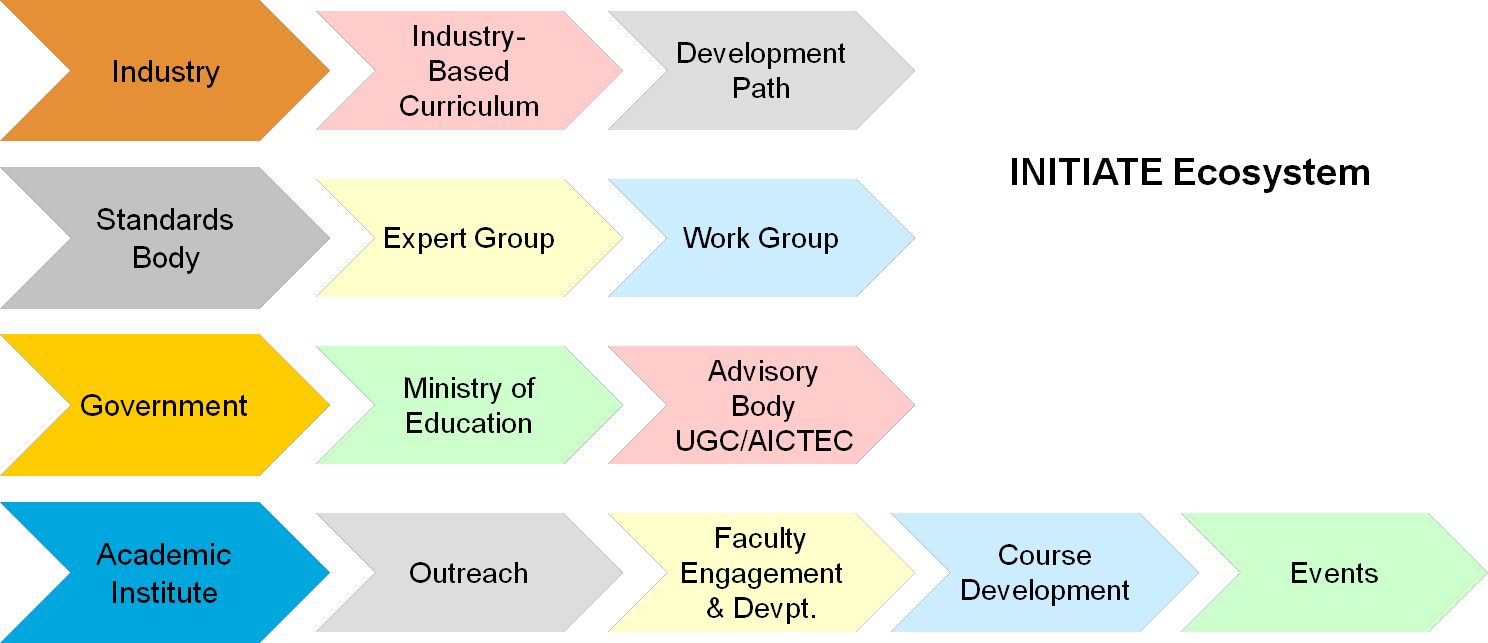 The INITIATE Work Group is focused on integrating EA as a subject into the academic institutions in India and enabling those institutions to design, develop, and deliver courses on EA based on the TOGAF® Standard at graduate and post-graduate levels.
The INITIATE program aims to: 
• Design, develop, and deliver an industry-relevant course curriculum for academic consumption by the India market
• Provide a platform for industry and academia in India to collaborate and further the discipline through projects and applied research
• Encourage students to pursue a career in architecture
• Enable capacity-building activities to raise the overall maturity of architecture practices and digital transformation
• Enrich the curriculum and teaching resources by documenting field-tested knowledge and experience  
To achieve these objectives, the Work Group interacts closely with various stakeholders that include the industry, academia, government and regulatory entities, faculty members, and subject matter experts.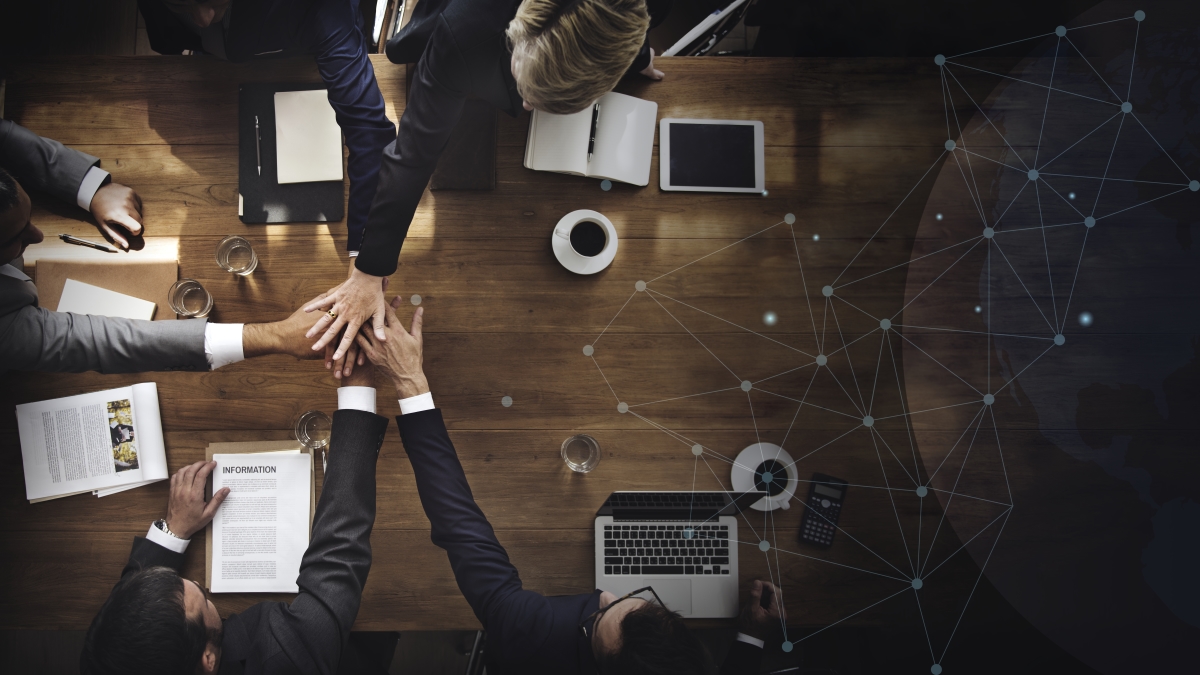 The Work Group is comprised of senior and accomplished Enterprise Architects, faculty members, and thought leaders from industry, government, and universities committed towards the adoption of Enterprise Architecture in academia and helping IT professionals, industry, institutes, faculty, and students to capitalize on the opportunities arising in the digital era.
Current Members
INITIATE is a Work Group of The Open Group and is open to participation from all Members of The Open Group.  Members from the following organizations are currently involved in the WG activities include:
Deloitte Consulting, DXC Technology, HCL Technologies, IBM, KPMG, L&T Infotech, National Institute for Smart Government, SP Jain Institute of Management and Research, TCS, and Wipro Technologies.  More Members will join as well.
 
For Academic Institutions
• Get a platform to participate in the curriculum design and development process
• Build connections with industry leaders and influence direction of standards/best practices
• Gain respect and reputation in the academic and professional communities
• Enable quicker and better responsiveness to evolving demands and industry trends.
• Entitlement to join the Architecture Forum and participate all forum activities
For Students
• Help to shape up the career as Enterprise Architects
• Acquire expertise in industry-relevant domains
• Develop a professional network of contacts, including thought leaders in the industry
• Provide exposure to potential employers
• Foster professional development and growth experience
For Organizations & Senior Architects
• Nurture and provide access to qualified future job candidates
• Gain experience of mentoring bright students
• Provide opportunity to give back to alma mater and the community through scholarly work
• Collaborate with faculty members to advance the profession

Participation Privileges 
• Access to Academic Licensed Course Material: The academic EA course is designed for universities to leverage TOGAF® methods to lead innovation and strategy to drive strategic value for their organizations. The course provides structure, artifacts, deliverables, and how to communicate the architecture to key stakeholders within the enterprise. This course is designed by our experts working in the domain of EA, especially for academic purposes. Institutions are free to modify the licensed material to suit their specific pedagogical requirements and enrich the delivery.
• Faculty Training: The Open Group shall arrange for training your faculty through a structured Faculty Training Program
• Membership Fee: The annual academic Membership fee is US $1000