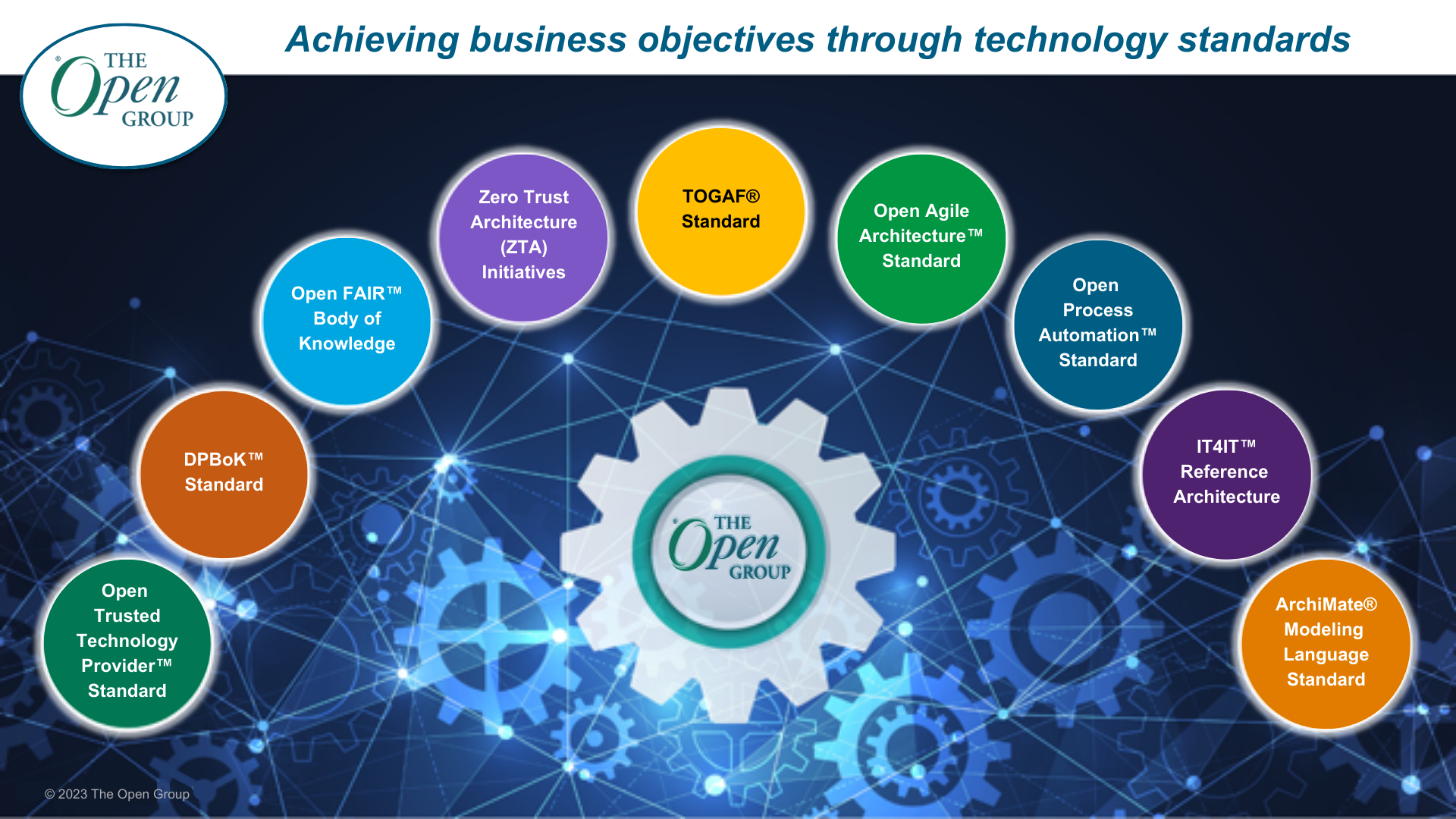 ---
The Open Group has collated a portfolio of the most pertinent Standards, Frameworks, Reference Architectures, Tools, Models, and Guides for Architects together in one place. What they all have in common is that they have been created by leading experts in their associated field, based on industry best practices adopting a thought leadership approach, ensuring they meet the exacting needs of their audience.
The Open Group has a proud record of creating and maintaining technical standards and tools that have proven to be invaluable to the Enterprise Architects community, whether they are industry-wide or aligned to specific vertical sectors.
For most of these tools, there is certification available so practitioners can evidence they have the skills required, and recruiters can take the guesswork out of the recruitment process – all backed up by our open badges program.
---
Architect's Toolkit – The Right Tool for the Right Job
Visit The Open Group YouTube channel to view each episode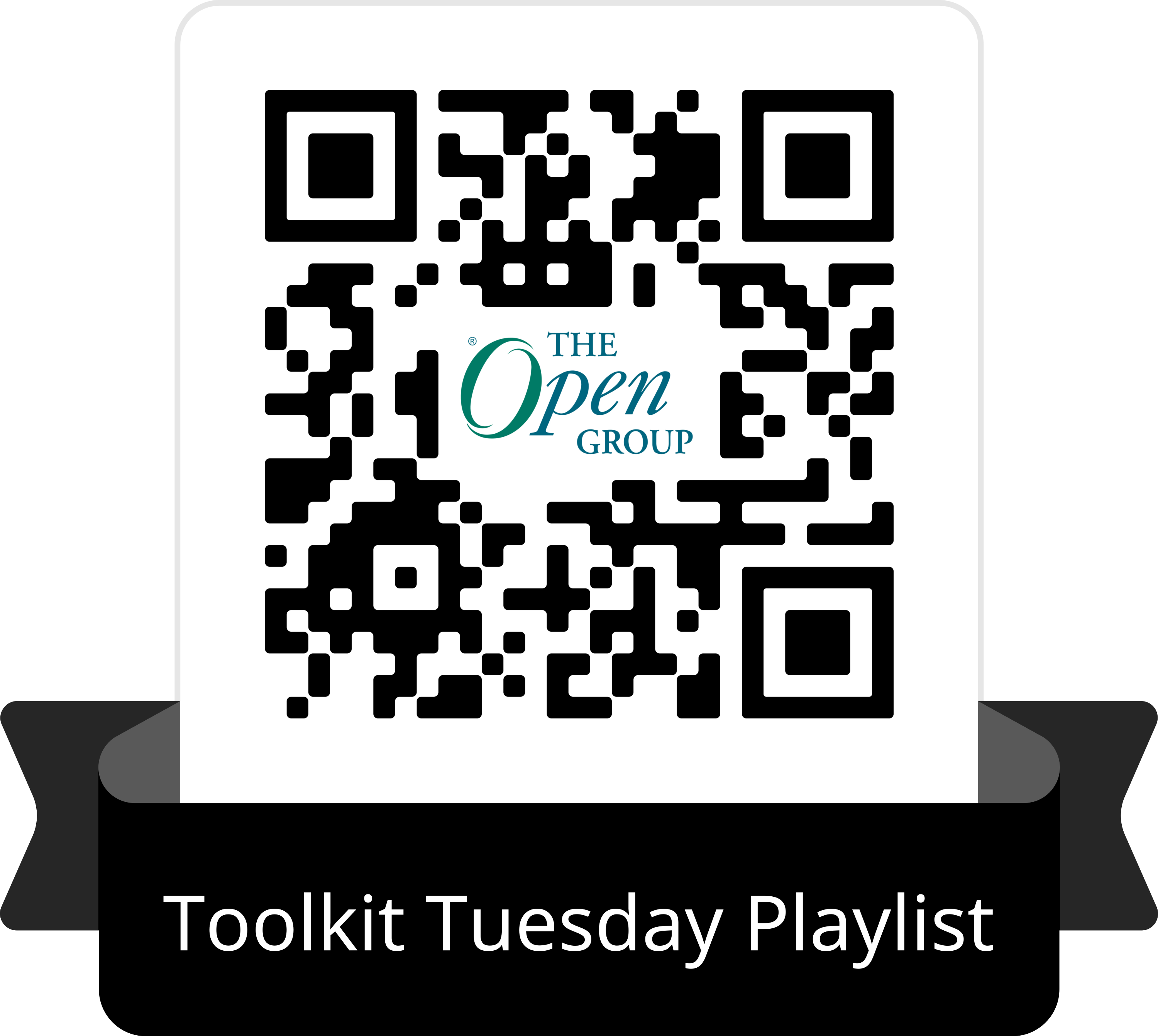 To learn more, watch the Architect's Toolkit Overview, in which Steve Nunn, President and CEO of The Open Group, describes the new webinar series and its core themes.