Join us as we celebrate and applaud the remarkable achievements of organisations in the use of The Open Group Standards.
Be a part of the prestigious 5th edition of                     
The Open Group India Awards for Innovation & Excellence 2023                     
on July 27, 5:00 p.m. to 7:00 p.m. IST In presence of our Guest of Honour: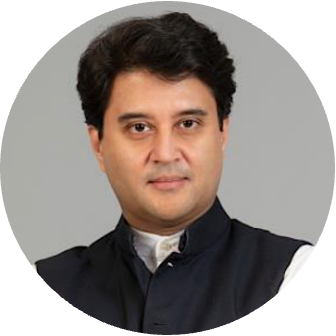 Honourable Union Minister of Civil Aviation & Steel, Government of India
The Open Group India Annual Awards are back, and we are excited to honour the phenomenal work done by organisations from various industries in Southeast Asia, India, Middle East, and Africa. This year we are recognising organisations that have achieved the highest level of excellence in implementing our standards, utilizing open source software, leveraging best practices, and demonstrating innovative initiatives in supporting women in the field of Enterprise Architecture (EA).
Highlights of the Evening:
We are delighted to unveil the illustrious presence of our esteemed guest of honour, the Honourable Union Minister of Civil Aviation & Steel, Government of India, Shri Jyotiraditya M. Scindia, at our virtual award ceremony. With great anticipation, we extend our warmest welcome to this distinguished personality, whose presence promises to infuse our event with an aura of prestige. His visionary ideas and profound insights are poised to enlighten and inspire meaningful discussions, forging a path towards future advancements.
Award Presentations: Witness the best in the industry as they are honoured for their outstanding contributions and accomplishments.
Inspiring Keynote Address: Gain insights and inspiration from our esteemed guest speakers who are pioneers, futurists and thought leaders from the Government, world organisations and industry.
The Open Group India Awards 2023 categories are:
• Enterprise Architecture
• IT Management and Planning
• Cybersecurity, Supply Chain Security, Trusted Provider
• Security Architecture, Risk Analysis, and Zero Trust
• Digital Transformation, Open Source Software Data Platform
(Energy Industry)
• Program for Women in Enterprise Architecture
Watch here Winners of The Open Group India Awards 2023
Agenda
| | | |
| --- | --- | --- |
| Opening Address & Introduction | Steve Nunn | President & CEO, The Open Group |
| Value & Importance of Open Standards in the context of India and its relevance to G20 Initiatives | Shri Jyotiraditya M. Scindia | Honourable Union Minister of Civil Aviation & Steel, Government of India |
| Role of open standards in the context of GovTech, Policy implications of open standards, Open standards and digital sovereignty | João Ricardo Vasconcelos | Senior Governance Specialist in the Governance Global Practice, World Bank |
| Importance of standards and certifications by Standardisation Testing and Quality Certification (STQC) | Mr. M Vellaipandi | Director General, - STQC, MeitY, Govt of India |
| Emphasize the significance of Open Standards, their role in both development and adoption as a Platinum member | Mr. Stephen Nicholls | DXC Technologist, DXC Technology Company |
| Insights from India's Leading System Integrator/Supplier | Mr. Nisheeth Srivastava | Executive Vice President, Chief Technology and Innovation Officer, Capgemini Technology Services India Ltd |
| Overview and Benefits of The Open Group Standards | Ms. Judy Cerenzia | Director of Forum Operations, The Open Group |
| Award Felicitation ceremony and Closing Remarks | Dr. Pallab Saha | General Manager, The Open Group India |
Speakers
Mr Jyotiraditya Scindia is currently serving as the Union Minister of Civil Aviation, Steel, Government of India. He has also been a five-term Member of Parliament, which includes four terms in the Lok Sabha (2002-04, 2004-09, 2009-14 & 2014-19), and the current term in the Rajya Sabha representing the state of Madhya Pradesh. In 2014, he was appointed as Chief Whip of the Congress in the Lok Sabha, and in 2019 as the All India Congress Committee (AICC) General Secretary In-Charge for Uttar Pradesh West and Member of the Congress Working Committee (CWC).
Mr. Scindia began his journey in public service in 2002. In 2008, he served as the Minister of State for Telecommunications, Posts and IT; in 2009 as the Minister of State for Commerce and Industry, and then, in 2012 as Minister of Power (Independent Charge). 
Mr Scindia's tenure as Minister of State for Telecommunications, Posts and IT ushered in the transformational Project Arrow that modernized the Indian post offices through new branding and IT-enabled procedures.
In his tenure as Minister of State for Commerce and Industry, he successfully brought down transaction costs in Indian exports at various levels - right from the stage of production to the end customer. 
Additionally, as Minister of Power (Independent Charge), he led the establishment of a unified transmission grid network i.e. One Nation One Grid with a 6-sigma reliability system, linkages for power plants, and resolved last- mile distribution issues in collaboration with State Governments. 
Mr Scindia has also been a member of Parliamentary Committees on Education, Women, Children, Youth and Sports; Defence; Finance; Home and External Affairs. Mr Scindia completed his schooling from the Doon School, Dehradun. He holds a Bachelor's degree in Economics from Harvard University, USA and an MBA degree from the Graduate School of Business, Stanford University, USA. Besides, Mr. Scindia has also worked at the United Nations, and as an investment banker at Morgan Stanley and Merrill Lynch. 
Apart from his political roles, Mr Scindia is passionate about education. He is currently serving as the President of the Board of Governors at the Scindia School, Madhav Institute of Technology & Sciences, Samrat Ashok Technological Institute and Patron of the Daly College. With an avid interest in cricket, he has also served as the Chairman of the Finance Committee of the BCCI, and as the Former President and Chairman of the Madhya Pradesh Cricket Association.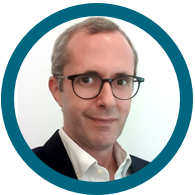 João Ricardo Vasconcelos is a Senior Governance Specialist in the Governance Global Practice of the World Bank, developing cross-cutting GovTech Global work and building communities on critical digital government workstreams. His areas of expertise include: whole-of-government approaches for public sector digitalization; green GovTech, CivicTech, interoperability, inclusive GovTech and service delivery.      
Before joining the World Bank, João was a Digital Government Policy Analyst at the OECD, being the lead coordinator of several transversal activities in the Digital Government and Data unit. João also worked in the Portuguese public sector for several years heading various digital innovation and international cooperation initiatives.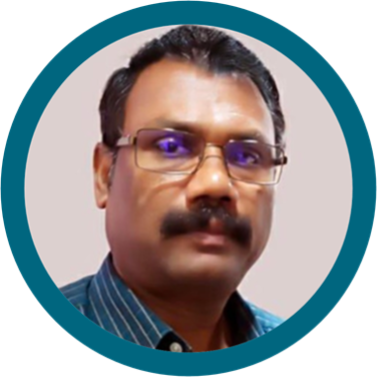 M. VellaiPandi Director General STQC, Ministry of Electronics and Information Technology, Government of India
Mr. Vellaipandi is the Director General of the Standardization Testing and Quality Certification Directorate (STQC), Ministry of Electronics and Information Technology (MeitY), Govt of India.
In this capacity he shoulders the crucial responsibility of supervising the operations of 15 Laboratories and Centres, actively engaged in providing Standardization, Testing, and Quality Certification Services that play a vital rolein ensuring quality assurance in the domains of Electronics and IT. This is made possible through an extensive countrwide network of laboratories and centres.
Throughout his illustrious three-decade-long journey at STQC, Vellaipandi has held various positions, amassing extensive expertise in diverse domains, including Standardization, Testing, Quality Certification of Electro-Technical products, Calibration, IT system testing, and Auditing. His significant contributions in ensuring the quality assurance of numerous e-Governance projects and safety-critical applications for esteemed institutions like India Railways and Defense Organizations are noteworthy.
One of the cornerstones of his experience lies in the successful implementation of the ISO:17025 Standard for various Laboratory operations, including IT testing Labs. Furthermore he hold the distinguished title of being a Certified ISMS (Information Security Management System) assessor, proficiently conducting assessments of various IT verticals in accordance with the ISO: 27001 standard.
Vellaipandi's educational background is marked by excellence, with a B. Tech in Electronics Engineering from MIT, Madras, and an M.E. in Applied Electronics from CEG, Anna University, Chennai. Hs passion for knowledge-sharing is evident in his active role as a trainer, specializing in Software Quality Assurance and Information Security. Through his dedication and committment to the field, he has cultivated a wealth of experience and skills, making him and invaluable asset in the domain of Standardization, Testing and Quality Certification Services.
Steve Nicholls DXC Technologist, DXC Technology 
Stephen Nicholls is a Technologist working for DXC Technology. Stephen has 20 years of experience leading and managing technical capabilities. He currently manages, coaches, and provides leadership on architecture practices.
He has previously worked for Hewlett Packard Enterprise Services in the Office of the CTO, managing, and leading a capability aligned to Public Sector, Health and Life Sciences. Prior to this he managed and led architecture, engineering and technical teams in EDS, Allied Domecq and IBM over his 29 years career in the IT Industry.
He has ideated and co-authored the DXC Modern Architecture Framework based on TOGAF®. He also is the chair of the Open Agile Architecture forum as well as DXC's representative on the board of directors of The Open Group.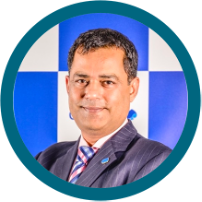 Nisheeth Srivastava CTIO, Capgemini India
Mr. Nisheeth Srivastava is Capgemini India CTIO.  He's a seasoned entrepreneur and a corporate leader in a career spanning 29 years and is responsible for driving Capgemini's Technology and Innovation strategy for their key global clientele.
Judy Cerenzia Vice President Forum Operations, The Open Group
As Vice President of Forum Operations at The Open Group, Judy is responsible for the day-to-day operations of all Forums, Work Groups, and Consortia, including providing the people, processes, and tools to ensure consistent and quality delivery of standards and work products that are developed, reviewed, approved, and published according to The Open Group Standards Process.
Judy previously served as the Director of The Open Group FACE™ (Future Airborne Capability Environment) Consortium, providing program management and facilitation support to an aviation focused professional group made up of government customers, industry suppliers, and end users. The FACE Consortium has created and continues to evolve a technologically appropriate open FACE architecture, standards, business model and certification program, resulting in an ecosystem that enables interoperability and portability of applications across multiple aviation platforms.
Ms. Cerenzia began her career as a Research Engineer for Penn State's Applied Research Lab, where she coordinated multiple, large projects for weapon technology development, leading cross-functional and cross-organizational teams to reach consensus, define, and meet business and technical goals during project lifecycles. In this role, she also participated in The Open Group Architecture Forum, where one of her programs, the TEAMS Initiative, was used as the case study to successfully verify the results of the TOGAF ADM and OMG MDA Synergy Project.
Judy is TOGAF® certified, and holds a BS in Mathematics and MS in Acoustics from Penn State University. She and her husband enjoy walking the beaches, sea kayaking, and cycling in their home in Sarasota, FL.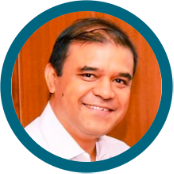 Dr. Pallab Saha GM India & President of the AEA India, The Open Group
As General Manager (India) at The Open Group, and President of the Association of Enterprise Architects (India), he heads and is responsible for all of The Open Group's business operations and growth in India and the region. Dr. Saha has been featured by Forbes. A MeitY-NeGD Senior Lead Expert in Enterprise Architecture and a Visiting Professor of Digital Architecture at the Indian Institute of Management, Visakhapatnam, Dr. Saha advises various Ministries and States on matters pertaining to government-wide architecture initiatives. He has been a key contributing author of the India Enterprise Architecture (IndEA) Framework and the Digital Service Standard (DSS), and the co-author of the Agile IndEA Framework playing a critical role in these being notified as national standards. He has successfully advanced enterprise architecture as a discipline through thought-leadership and advocacy activities, solidifying The Open Group's brand, visibility, and impact, particularly in the government and public sector domain.
Dr. Saha is an invited faculty in the eGovernance Leadership and Champions Programme designed for senior strategy level government officers. He has been a member of the high-level committee involved in the development of India's National Digital Health Blueprint for the Ministry of Health and Family Welfare, Government of India. His work has been used as a primary reference for the SDG Digital Investment Framework by the International Telecommunication Union (ITU), and has authored ITU's thematic report on Digital Transformation. He collaborates with ITU and other international bodies and advises countries on digital government architecture. Dr. Saha was the Chief Architect to Andhra Pradesh State Enterprise Architecture (ePragati) taking it to international prominence. He is a two-time recipient of the Microsoft research grant supported by the UN, and a joint recipient of the Innovation Fund by the Land Transport Authority of Singapore. His work has been cited by the United Nations, ITU, World Health Organisation, US Department of Defense, Open Technology Foundation, Info-Tech Research Group, Carlsberg and has contributed to the World Bank EA Guidelines. He has been a visiting researcher to the UN University, an expert reviewer to the Association of Computing Machinery (ACM) EA Tech Pack and an invited faculty at Carnegie Mellon University. His work has been translated into Arabic, Mandarin, Korean, Russian and Polish. He has delivered 150 keynote sessions at prominent forums, seminars, and conferences worldwide.
Previously, as Head of Wipro's Government and Public Sector Architecture Practice, he was instrumental in creating a government focused architecture domain, and was selected as an elite Distinguished Member of Technical Staff (DMTS). Dr. Saha has published five books on enterprise architecture.
Dr. Saha holds a Ph.D. in Information Systems from the Indian Institute of Science, Bangalore and received the best research design and best thesis awards for his doctorate. He is an alumnus of the MIT Sloan Executive Program and Wipro Business Leaders' Program.
Register to secure your place at The Open Group India Awards 2023 Live Ceremony
here