Certified individuals are able to deliver Agile Architecture in support of Digital Transformation to enable the creation of business value. Key competencies include applying the Open Agile Architecture axioms to develop and maintain Agile Architectures, the application of Agile strategy, business agility, the Agile organization, experience design, design thinking, product architecture, operations architecture, and Agile Security Architecture.
Suitable for
Any role involved in Digital Transformation at an architectural level

Agilists and business managers who need to understand the importance of architecture when shifting toward an Agile at scale model, and who want to learn architecture skills

Digital architects working in outcome-based, team-led, and product-centric organizations

Enterprise Architects, solution architects, security architects, and software architects who want to stay relevant in an Agile at scale world and who need to learn new architecture skills for the digital age
Takeaways
Individuals certified will have the following takeaways:
An ability to deliver Agile Architecture in support of Digital Transformation

An understanding of the importance of architecture when deploying Agile at scale

An ability to apply best practices and techniques for architecting with agility

A common language with Enterprise Architects and Agilists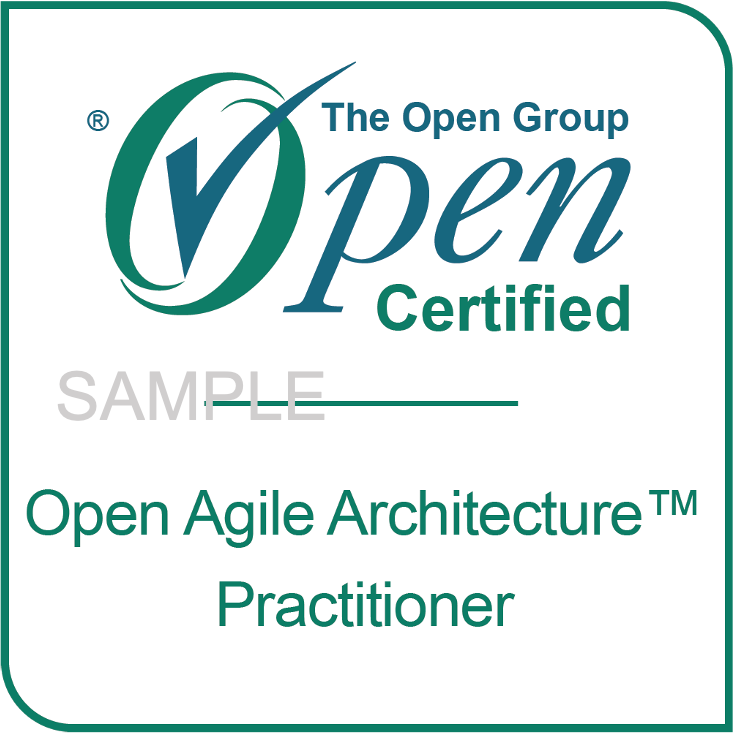 The following information is available describing the program.
Program Information
Certification for Individuals
Learning & Training
Examination
More Resources
Accreditation of Training Courses
Click here to check if your organization is a license holder.
Enquiries
Please contact The Open Group Certification Authority by email.