Toolkit Tuesdays Overview

In the Architect's Toolkit Overview, Steve Nunn, President and CEO of The Open Group, describes the new webinar series and its core themes.
Episodes premiered on August 3, 2021 with a Guided Tour of The Open Group Library. Webinars to be held every other Tuesday. Registration links are soon forthcoming.
Next Episode: Sep. 28, 2021 The Seven Levers of Digital Transformation
Toolkit Tuesday: The Seven Levers of Digital Transformation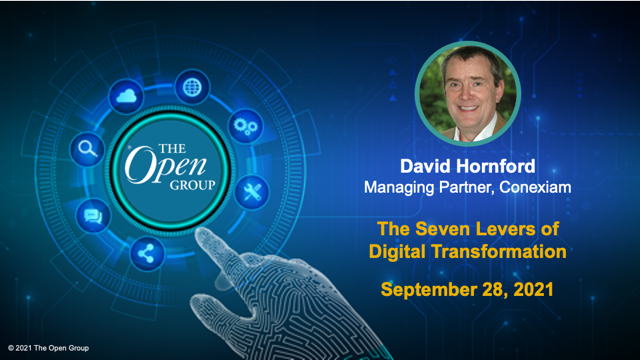 September 28, 2021
8:30 am PT / 4:30 pm UK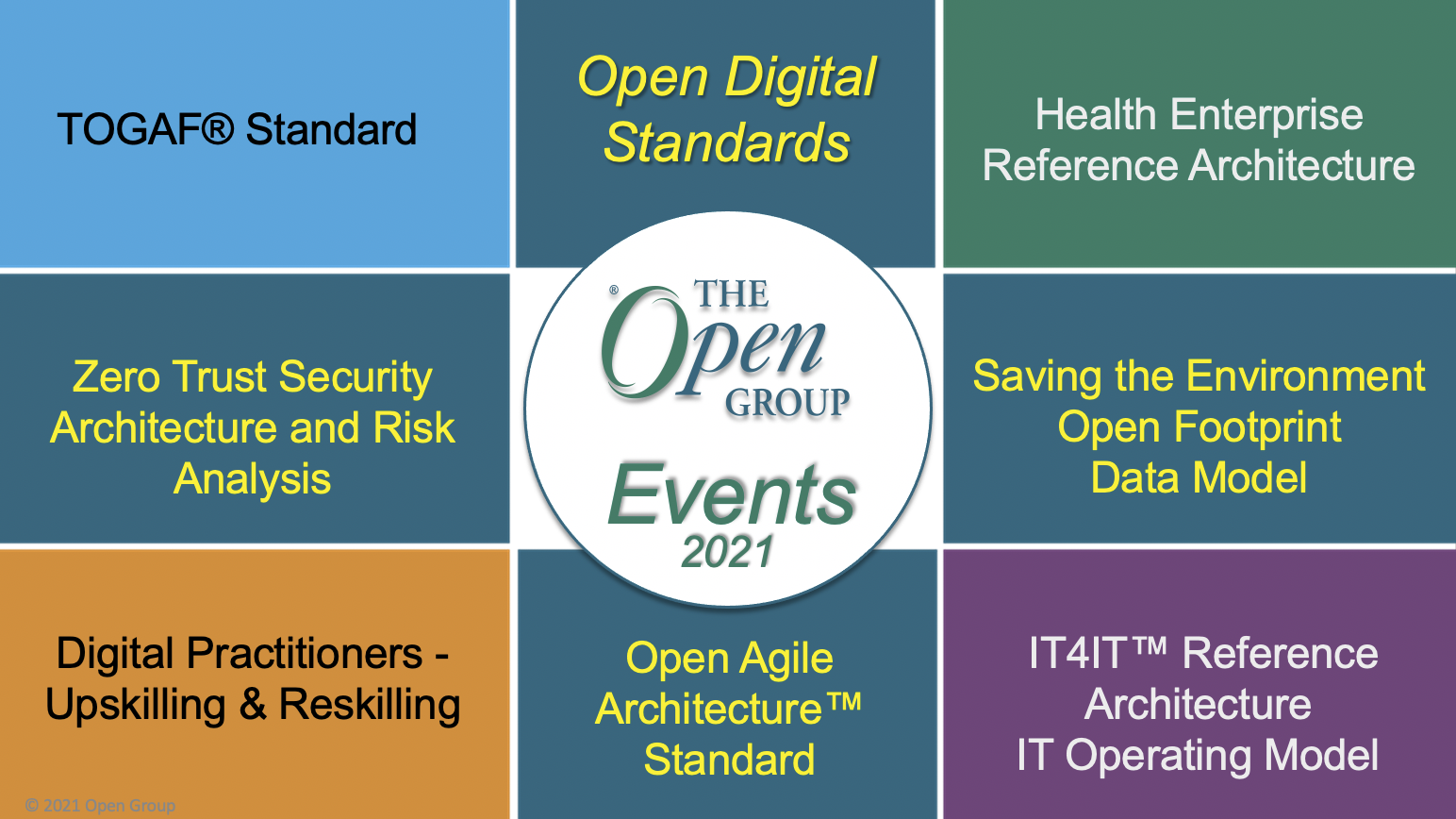 The Open Group events are for business and technology professionals interested in achieving business objectives through technology standards. The Open Group organizes conferences, member meetings, industry verticals, webinars, podcasts and videos on a wide variety of topics.
Topics include:
Digital Enterprise Transformation
How Digital Standards can be best used together to accelerate the adoption of Digital practices across an organization
Architect's Toolkit — the right tool for the right job. Tools by architects for architects.
Synergy between standards: the TOGAF® Standard and Open Agile Architecture™ Standard
Digital Practitioners Body of Knowledge™ for managing key issues and skills needed at each stage of the digital journey
IT4IT™ Reference Architecture helps organizations manage their digital product portfolio
Saving the Environment with Open Footprint Data Model
Open FAIR™ Body of Knowledge and Quantitative Risk Analysis
Zero Trust Architecture (ZTA)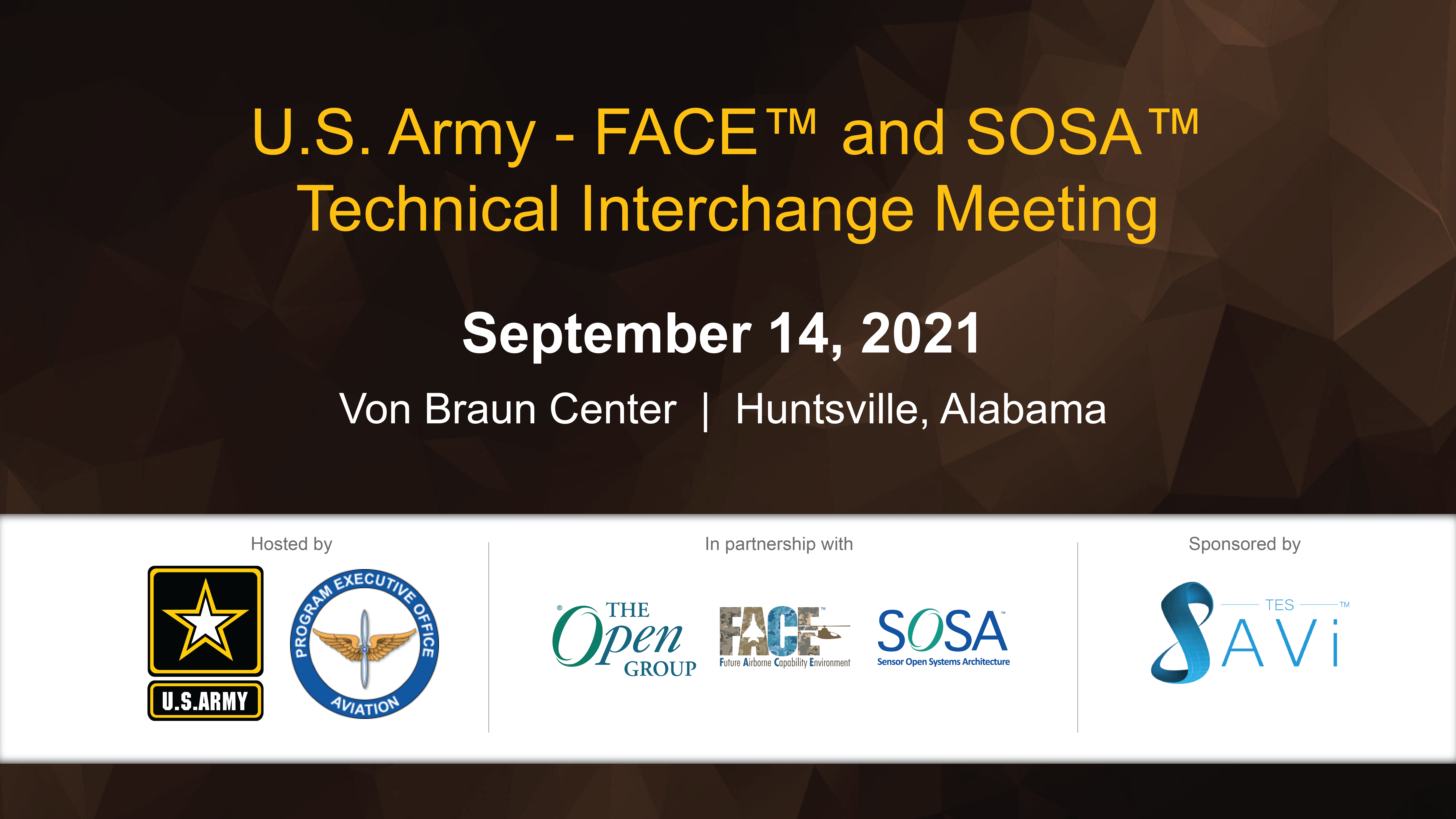 The U.S. Army - FACE™ and SOSA™ Technical Interchange Meeting will be on September 14, 2021 in Huntsville, Alabama.
Technology Interchange Meetings (TIM) allow DoD, Industry, and Academia to collaborate on Research and Engineering technology challenges. It will feature expert presentations by a cross-section of the defense community, industry, and academia. Attendees will hear presentations from industry and government, detailing the positive impact of FACE and SOSA adoption for buyers (end users), suppliers, integrators, and business representatives, including both Business and Technical lessons learned.

This in-person event at the Von Braun Center will run throughout the day, with industry and government Members from both the FACE and SOSA Consortia presenting technical papers.
FACE Consortium Members will showcase products and tools that are certified conformant to, or aligned with, the FACE Technical Standard
SOSA Consortium Members will showcase, through implementation or conceptual examples, how their products align to the SOSA Snapshot and the positive impact of SOSA adoption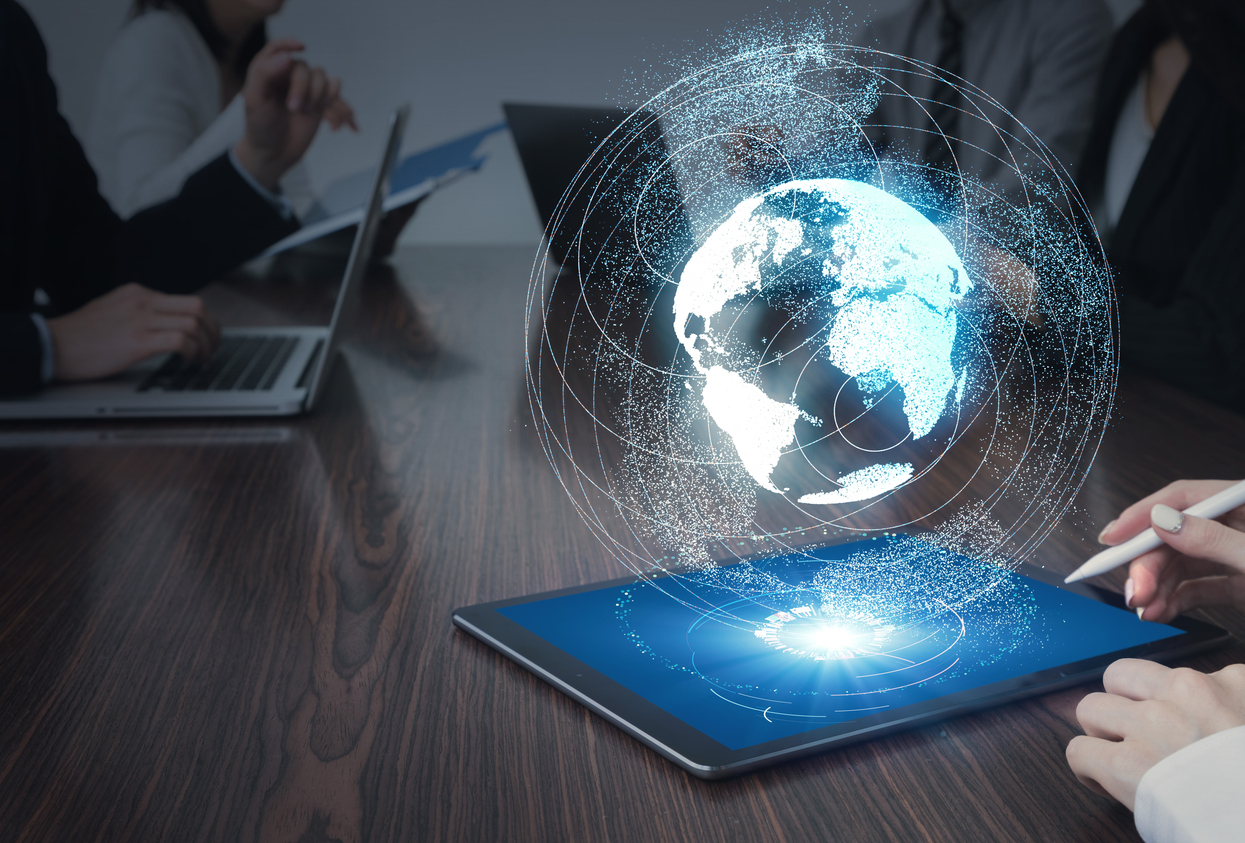 Download past webinars and podcasts from The Open Group Events On-Demand.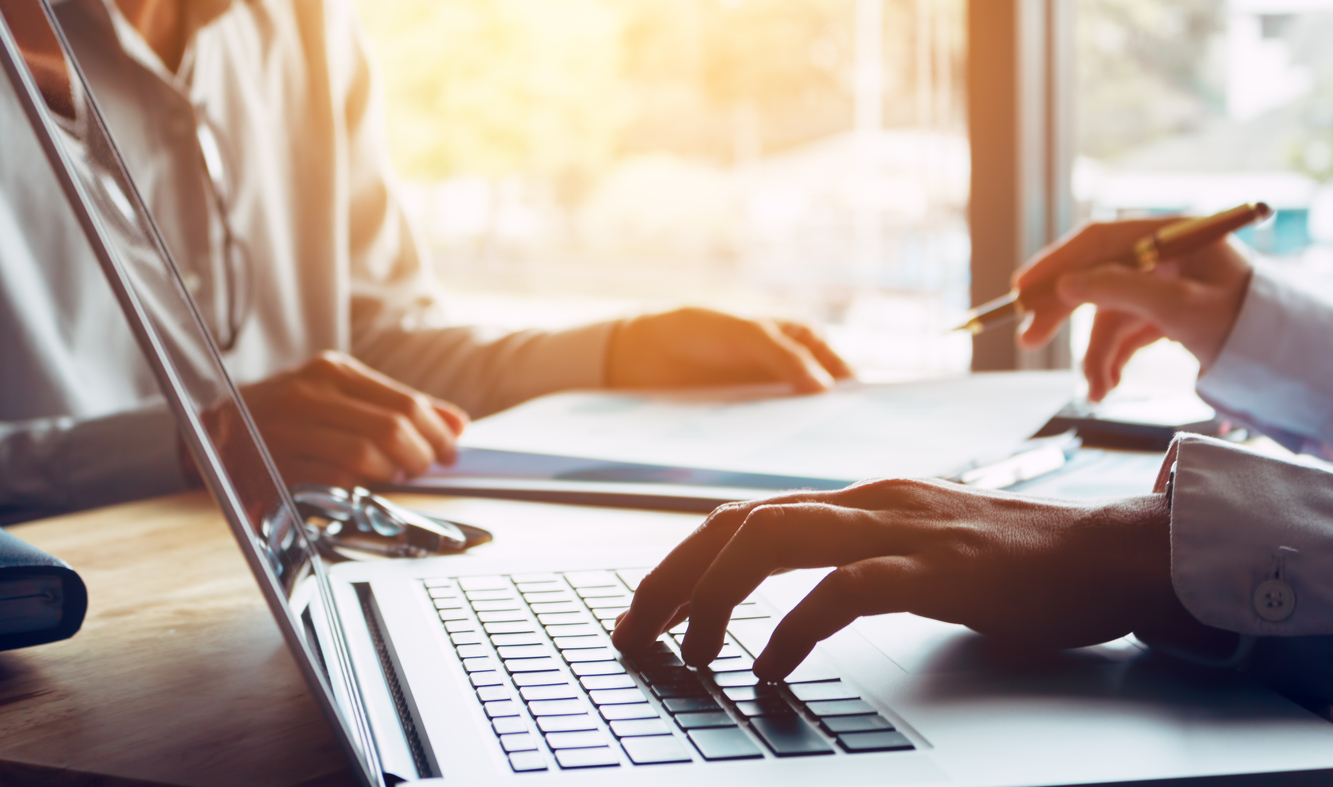 The Open Group builds compelling event programs featuring speakers who provide a wide range of expertise and experience, to give our attendees access to the best thought leadership in the industry. The Open Group events offer exposure for speakers' ideas, expertise, and organizations to high-placed decision makers within influential organizations worldwide.
The Presentations Review Team favors end-user perspectives and presenters, and vendor-neutral educational presentations that focus on the real-life applications and case studies. Front-line implementers and end-users are given preference in the speaker selection process. The session detail is a critical factor in determining whether your presentation proposal is accepted so spend some time outlining what you plan to cover.
Vendors are encouraged to recruit clients and partners who are front-line implementers or end-users as presenters or co-presenters.
The Open Group is a vendor-neutral and technology-neutral consortium. To respect this neutrality, your presentation should not contain any marketing pitch for products or services.
The Open Group Special Events with Steve Nunn, The Open Group