A Modern Framework for Managing a Digital Enterprise

The IT4IT Reference Architecture, a standard of the Open Group, is a powerful tool for aligning and managing a Digital Enterprise. Its flexible, value stream based approach supports your digital business wherever you are in your journey and wherever you want to go, regardless of whether your primary business outcome is better, faster, cheaper, safer or some combination of the four.
Designed as an umbrella framework, IT4IT is useful for companies addressing many of todays' challenges, whether it be moving to the cloud, deploying Agile or DevOps, undergoing a digital transformation, moving to a product centric operating model. With a focus on information needed to manage IT and the flow of data between IT management systems, IT4IT is process agnostic and useful for businesses of all sizes and industries.
Real World Use-Cases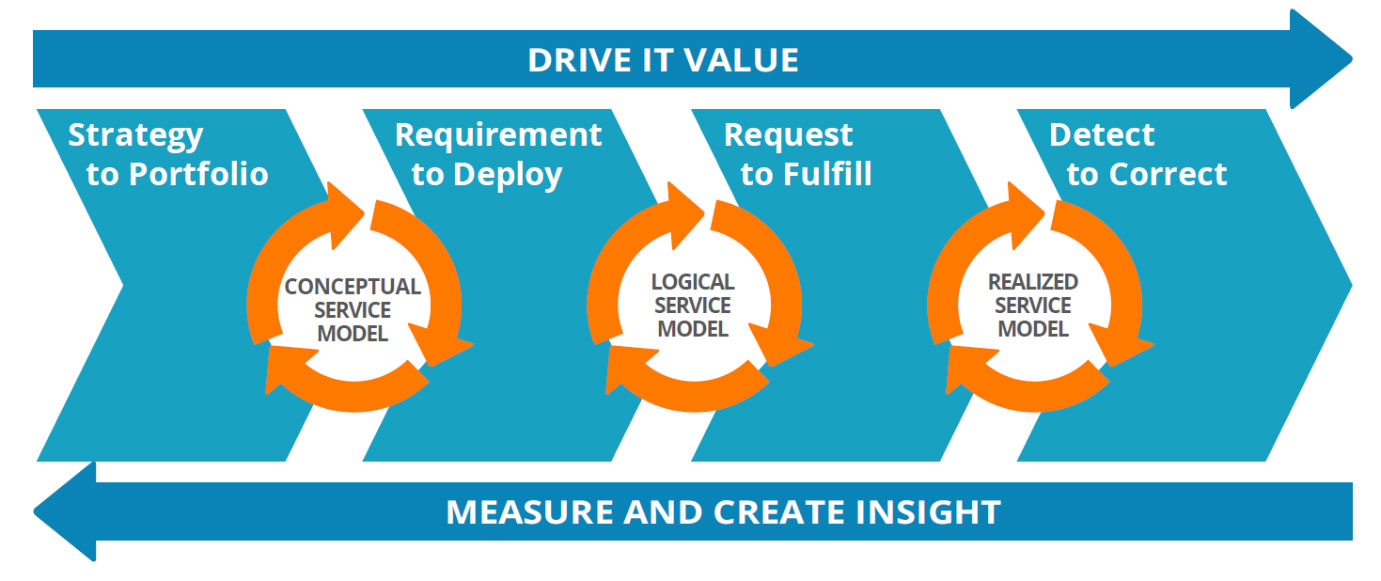 The IT4IT Standard is being used by companies of all sizes and industries all across the world. It has been used to drive interoperability, rationalize applications, assess and improve capabilities, and much more.
Here we examine a selection of case studies from a cross-section of vertical industries, including Oil and Gas, Finance and Insurance, and the IT sector who have used IT4IT to add value to their businesses with automation projects, streamlining software and service portfolios, and transforming to more agile, digital working models:
Download: https://publications.opengroup.org/q195
IT4IT Resources